Office Relocation Planning Guide For Aberdeen Businesses
Relocating your company HQ is a big undertaking and requires careful consideration and project management. However, with the right plan in place it can be an exciting and mostly positive experience.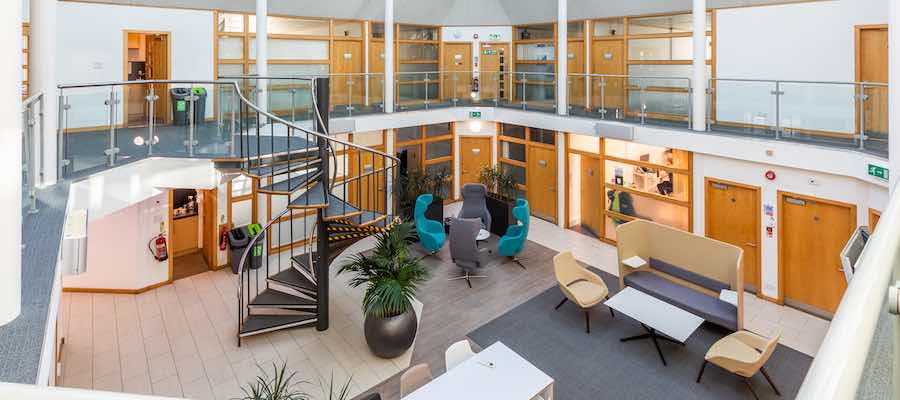 Why Move Office?
The most likely reason for moving to a new office is the expansion of your business. With growth comes the need for more space for new team members as well as additional equipment, stock or other essential tools of the trade. It could be that a merger or acquisition has caused your numbers to expand rapidly and you want to relocate both businesses to combine the workforces and enhance teamwork and communication.
The converse may also be the case; a company might need less space if employees are working from home more often, or if economic circumstances have caused a reduction in size.
You may be moving your HQ to Aberdeen, or opening an Aberdeen base, to take advantage of its specific market strengths or improve logistics by being close to key suppliers or customers.
There is still a strong energy industry presence in the area including the up-and-coming renewables sector.
If you are looking to recruit staff with specialist energy sector skills, Aberdeen is the place to be, as there are highly experienced people from all areas including geologists, chemical engineers, project managers, experts in drilling, health and safety, procurement, fabrication, and technology.
But it's not all energy-related in North East Scotland. The food and drink sector is also very strong, benefitting from Aberdeenshire's rich farmland and clean water as well as an active fishing industry, particularly to the North of the city. And whisky from the surrounding areas continues to boost a thriving export market. In 2022 whisky exports grew by 37.2% , an increase £1.7bn over the previous year.
Life Sciences and Biotechnology is a newer industry which is taking root in Aberdeen with a hub at Foresterhill Health Campus to encourage startups in the sector to collaborate and grow. At AEIP we have space which is ideal for these businesses when they are ready to find their own space.
Of course, financial pressures are often a driver in the decision to relocate. When costs are increasing in all aspects of life, budgets can be squeezed and companies may well be looking for a more affordable location with reduced rent, more flexible terms or lower business rates.
Infrastructure and facilities can be another reason for moving. Car parking is always controversial but city centre premises can make parking problematic. Looking for an office with its own car park can improve staff satisfaction – as well as making it easier to attract new employees. Traffic can also affect your team's wellbeing, so you may find that moving to a quieter part of town helps.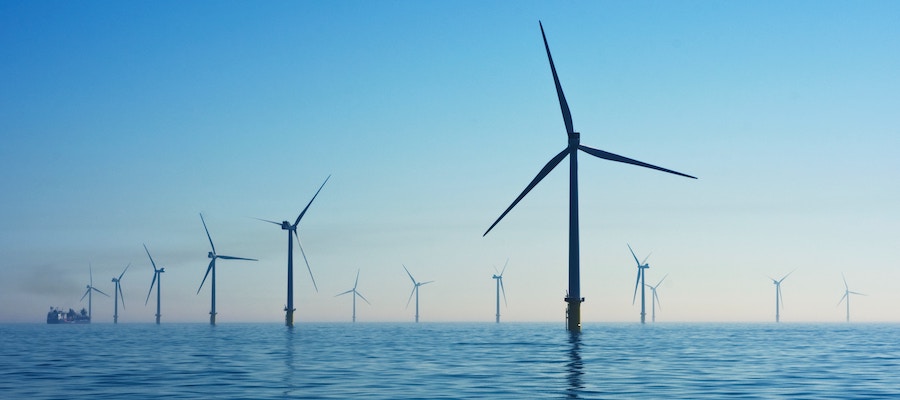 What Sort of Office Space Is Available In Aberdeen?
Aberdeen has a wide choice of office space suitable for all sizes of business.
There are now several coworking spaces across the city, ideal for startups and small businesses, or for staff who work remotely from the main company HQ but still want the benefits of a formal place to work, outside their home.
Serviced offices are very popular as they eliminate much of the admin burden associated with your own premises. In most cases utilities, cleaning, and maintenance are included in one single rental fee, and the office will be fully furnished and equipped, ready for its new occupiers to move in and start working right away.
Traditional offices spaces can be an entire building or one floor of a building, giving the occupier the opportunity to refurbish or redecorate the space to match their brand and accommodate their working practices.
Which Location In Aberdeen To Choose
Aberdeen has a few key business districts, and your choice will depend on the industry you work in and your specific requirements.
City Centre: The city centre has been a hot topic of debate over recent years, as retailers desert Union Street in favour of shopping centres or out-of-town spaces and national department stores like John Lewis and Debenhams close branches or shut up shop forever. However, there are still some large offices in the centre, with the glossy Silver Fin and next door Capitol Building attracting big names like Shell.
West End: With more traditional granite buildings, the West End of Aberdeen around Carden Place, Albyn Place and Queen's Road remains popular for oil and gas service companies and professional services including law firms, accountants and recruitment agencies.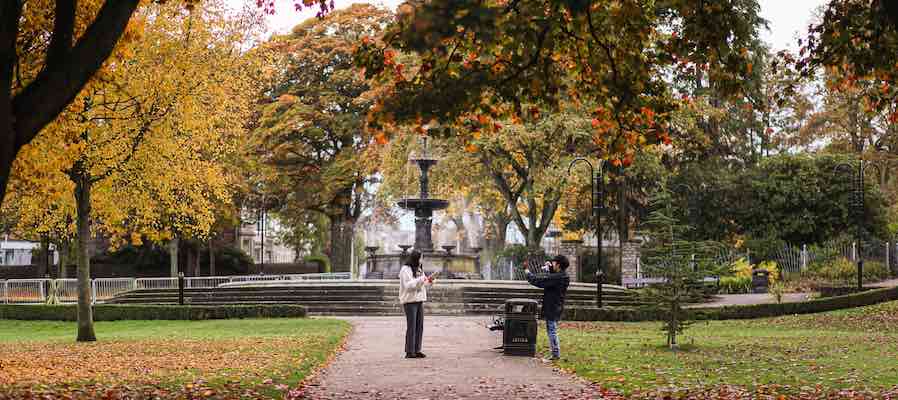 Altens: Close to the harbour and the main road south, Altens is home to several large oil and gas companies located in industrial estates and multi storey office buildings.
Dyce: Aberdeen Airport is based in Dyce which has changed significantly since the AWPR and the new TECA was built. It is increasingly popular with energy companies partly due to the convenience of international travel.
Bridge of Don: With easy access to the main routes out of the city and the AWPR but only 4 miles from the centre, the Bridge of Don is the preferred location for many oil and gas companies as well as large retail outlets.
Westhill: On the West side of the city, just into Aberdeenshire, Westhill has grown significantly and is home to some very large energy companies. The AWPR has made access to the airport and the south much faster.
How To Plan An Office Relocation
Timeline – the first part of any plan is a timeline so that you can work out when all the key tasks need to be completed, and you can make sure you're ready to move on the chosen date. Start work as early as possible and build in additional time for any hiccups and setbacks which will inevitably happen.
Budget – set a realistic budget to keep all the costs under control. Make sure you include new equipment or furnishings, moving services, packing materials and any redecoration needed.
Responsibilities – decide who is doing what and make sure they are aware of all the deadlines. Check-in regularly to make sure everything is on track.
Space planning – make the most of your new space and ensure that it fits the way your team works and not vice versa. Plan in space for people to collaborate and quiet places where they can focus.
Renovations and fit-out – if you want to make significant changes to your office space, it's much less disruptive to complete them before you move in. At AEIP we can take care of all your fit-out requirements, letting you concentrate on managing your move. You may also want to redecorate or undertake a deep-clean before moving day.
Inventory –  make an inventory of everything you want to move, so that you know exactly what space will be required. Take the opportunity to declutter and get rid of furniture, equipment and files. Encourage everyone in the team to do the same.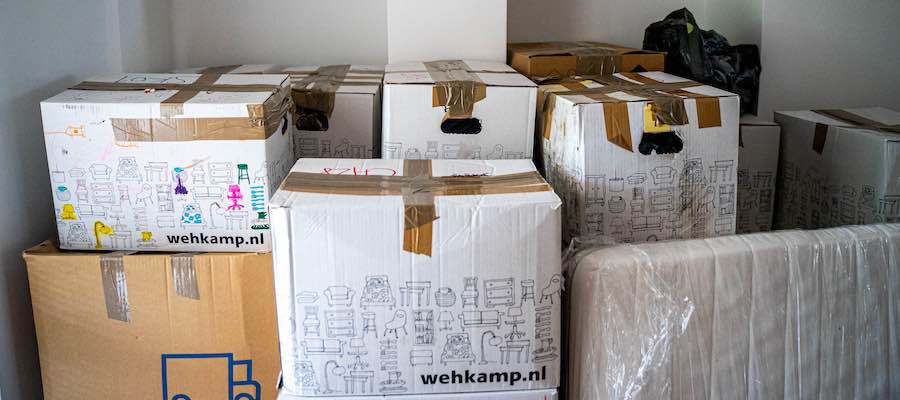 Label everything – absolutely everything should be labelled with who it belongs to and where it needs to go in the new office. Every crate and box should be labelled and anything that is not in a box also needs a label. If possible, create a labelling procedure so that everyone is using consistent methods, to avoid confusion.
Moving company – chose your removal company carefully, check their references and read reviews to ensure that they have plenty of experience in office moves. They need to be familiar with IT equipment and have all the appropriate insurance in place.
IT & telecoms - Make arrangements for the transfer of phone, internet, and other IT services to the new location. Set it all up and test it before you move into your new office to minimise downtime and ensure that your business can continue to operate as normal from day one.
Inform clients and suppliers – ensure all your contacts are aware of your change of address including your bank, your insurers and anyone else who might send you post or visit you.
Internal communications – tell your employees about the move as early as possible and give them the opportunity to get involved in the planning. Keep them updated particularly with any changes in the timescales and make sure they are familiar with the new location and aware of transport options and parking availability.
Security – if you need new locks, CCTV, or access control systems, make sure these are in place before you move in and everyone has a new key or knows how to get in.
Plan for unpacking – it's not enough to plan for the move. Ensure there is a timetable in place for unpacking and getting all the equipment set up in your new place. Set deadlines for staff to have all their items unpacked and all boxes and crates removed.
External Suppliers for Office Moves
Some of the suppliers you will need to liaise with in advance are:
Removals Company
Refurbishment/Fit Out Contractor
Decorators
IT Service Provider
Telecommunications Provider
Office Equipment Suppliers
Cleaners
Security System Providers
Utility Companies
Relocation is a big step for any business, but with the right planning and the right partners, you can make it a relatively smooth process.