Aberdeen's Life Sciences Sector Is Thriving
Home to one of the oldest universities in the UK, and nicknamed the oil and gas capital of Europe, Aberdeen has always been open to learning, ideas and innovation.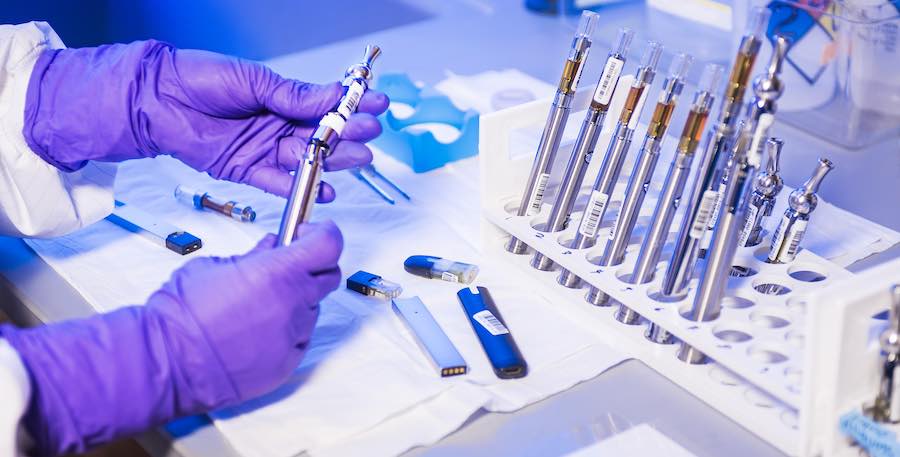 A Life Sciences History
Starting with the Macaulay Institute for Soil Research in 1930, and its successor, the globally renowned James Hutton Institute, the city also has a heritage of research and the application of science in the land use and natural resources sector.
It therefore comes as no surprise that the North East of Scotland is now the base for one of the country's thriving life sciences clusters. Latest figures show that 75% of Scotland's late stage drug development companies are In Aberdeen, and the area is becoming a centre of expertise for live biotherapeutics, which use gut bacteria to treat diseases.
Investment In Life Sciences
Over 2000 people are currently employed in life sciences in North East Scotland and that will only increase over the coming years. The investment of £40 million in the new Bio-therapeutics Hub for Innovation at Aberdeen Royal Infirmary's Foresterhill campus is set to double the number of life sciences companies in the region.
The aim of the new "BioHub", due to open in 2021, is to facilitate collaboration between the NHS, academics and scientists, while providing support for start-ups in the form of incubation and acceleration and help with taking the innovations to market.
Keeping talent in the city by creating and growing successful businesses which provide sustainable and attractive employment opportunities will be welcome. Aberdeen's two universities produce a wealth of science graduates and the potential to retain more of them within the region is a very positive development.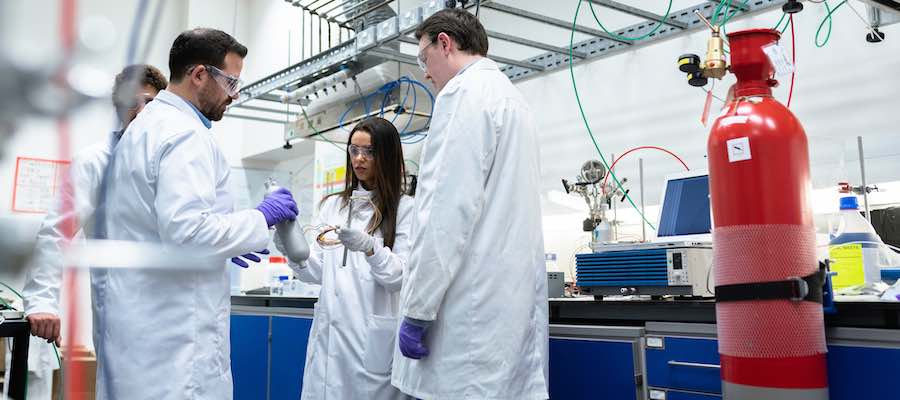 Science Parks
With expansion will come the requirement for additional space, particularly when companies outgrow the BioHub and start to find their own way. We have seen in other cities that Life Sciences businesses work collaboratively and tend to cluster together. The development of Science Parks in recent years has facilitated their methods of working by providing leading edge facilities where a range of individual companies can have bespoke buildings or self-contained laboratories within the same complex.
Aberdeen is no different and AEIP was originally developed by Scottish Enterprise as two related science parks with a mix of different sized spaces to provide innovative companies with a high quality environment that offered them the flexibility to grow and adapt.
Now with new owners, the renamed Energy and Innovation Parks provide the ideal setting for a Life Sciences cluster. Close to Aberdeen University and easily accessible from the Foresterhill health campus, the parks offer flexible space for research labs and office.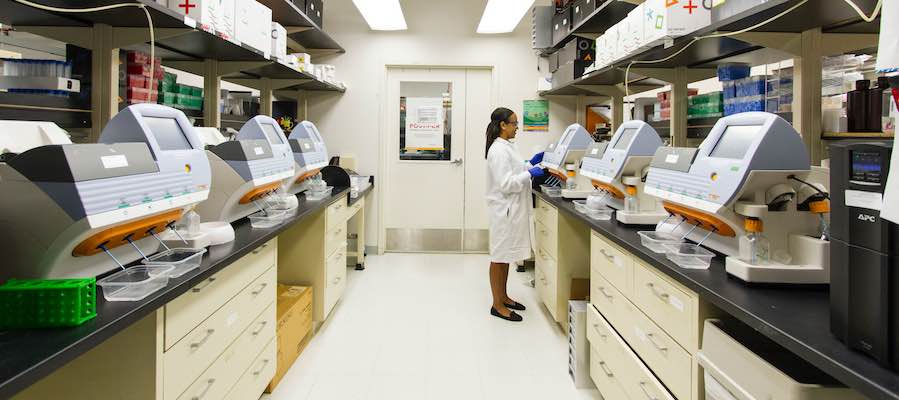 Flexible R&D Space
As the Life Sciences sector continues to evolve, an increasing proportion of work is computer-based rather than entirely lab-based, and so flexibility and a mix of space types is essential.
For example, wet chemical labs should be separated from computer labs, preferably by walls, to reduce the need for protective equipment while carrying out computerised tasks. The layout should make it possible to access the office space and computer labs without walking through the wet lab. It however, useful to have both areas close together to allow for efficient communication and collaboration.
Bespoke Lab Fit-Out
Companies also like the ability to fit out empty spaces to their own spec as each lab has individual requirements. It is likely that any laboratory will have to comply with biological safety levels (BSL) 1 or 2 with the option of fitting out some areas to comply with even tighter safety levels. AEIP offers a BSL 1 and 2 fit-out service for all spaces and can also advise on the fit-out of more complex labs.
With the rise of Aberdeen's Life Sciences industry, start-ups need to know that the infrastructure is there to support them as they expand and evolve. Flexibility is key, and workspaces which can accommodate chemical and computer labs as well as office space will be in demand, especially if they provide room to grow. Conveniently located science parks where like-minded companies can cluster and collaborate will be vital to the future of the sector.