Office Space Trends In Aberdeen
With all the doom and gloom in the news, you'd be forgiven for feeling a little deflated about the current state of the economy. Thankfully, Aberdeen's economy is on track to be the fastest growing in Scotland by the end of 2022.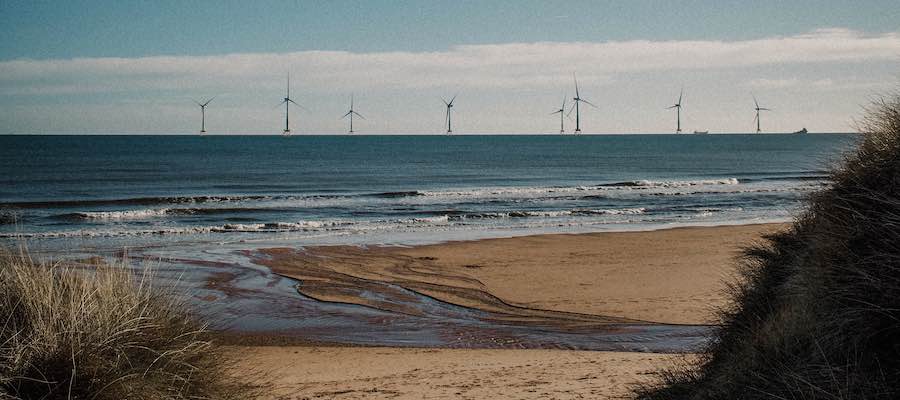 Why Is Aberdeen's Economy Growing?
One reason for this could be that its position of oil and gas capital of Europe is being superseded by its reputation as the green energy king. The UK Government has pledged faith in this new title by granting the North Sea Transition Deal to the city: a partnership that will see a mighty £16 billion investment, over the next ten years, to help the oil and gas sector meet its net-zero target.
Sadly, the boost in green investment is not the only reason for the growth spike: geopolitical unrest has seen oil prices rocket. The argument for more reliance on domestic sources is clear; UK exploration and production is seen as more sustainable and reliable. Projects that were previously mothballed have been bought back to life. This is reflected by the positive response in Aberdeen's office space market.
Aberdeen Office Space Occupation
The Global Underwater Hub has just been leased by Savills in a £6.3 million deal Latest research from the company shows that office occupation in Aberdeen, for just the first quarter of 2022, has already outpaced that of the total from the previous year. A mighty 195,905 square feet was leased in the first three months of the year. This can be compared to the average figure of first quarter deals in the preceding four years of 95,821 square feet. The office space good news story is confirmed by another big player, Ryden, whose statistics show a 577% increase in office space leased: the highest increase for almost 3 years.
Is the picture in Aberdeen reflected by the UK's office space market?
British households are being squeezed by high inflation and the soaring cost of living. Not since the Second World War have the size of disposable incomes dropped to such an extent. A declining spiral is reinforced by a lowering of consumer confidence. In areas dependent on retail, and its accompanying logistics operators, it would be reasonable to assume that this would have a negative impact on the office space market.
Another possible indicator of the market is venture capital investment: the first stage in a company's growth. UK headquartered companies have seen a 59% increase in investment. Although a significant proportion of this is in London there will be a spread to other regions.
Venture capital investment works as an indicator, as it is reasonable to assume that an increase in personnel corresponds to a demand for office space. However, this metric is only considered a robust indicator if the work force is actually returning to office space.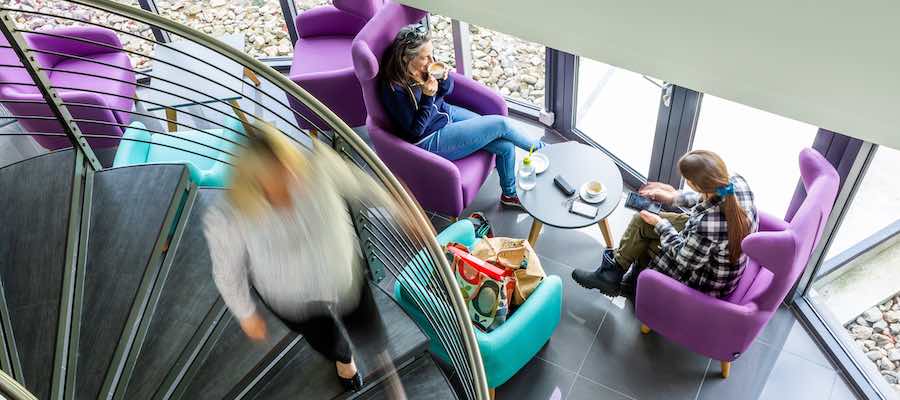 Hybrid Working & Impact On Office Space
A recent survey in February 2022 showed that the majority of companies (64%) have embraced hybrid working. This compares to 21% returning to the office full time and 15% being fully remote. Undoubtably, the pandemic accelerated the move to hybrid working but the Office for National Statistics highlights that this working revolution was already in progress. Between the years of 2015 and 2019 the number of employees working from home was increasing over time. As this is not linked wholly to the Covid-19 crisis, it suggests the trend is here to stay.
There is a disparity in the size of business when it comes to adoption of homeworking. Small businesses are less likely to give their employees this option with 66% agreeing that this practice had increased compared to 93% of larger corporations. This shows that the debate on its efficacy is still significant.
Office Space Effect On Productivity
The key points in the argument focus on worker wellbeing and productivity levels. The Royal Society for Public Health looked at homeworking conditions and some of the results were stark. 26% did not have the luxury of a home office: they worked from a sofa or bedroom. As a result, it is no surprise to report, that 48% has experienced physical problems with their muscular or skeletal systems. Mental health has also been affected by the shift in working patterns with 67% experiencing feelings of isolation; yet only 34% had been offered any mental health support from their employers.
Although productivity initially increases when employees are offered a working pattern to suit their needs, The Times canvassed chief executives who warned that the benefits could be diminished if training and support was not maintained. This is a hard task to implement remotely and companies have seen a drop in their overheads through a remote or hybrid model making it attractive to employers. The flexibility financially of not being tied to a fixed contract office space is a definitive plus. So how do you maintain the contact with staff and their training whilst retaining the flexibility of a hybrid model?
Renting a flexible office space can create a balance between the two requirements. 74% of professionals found their productivity to increase after working in a shared office space.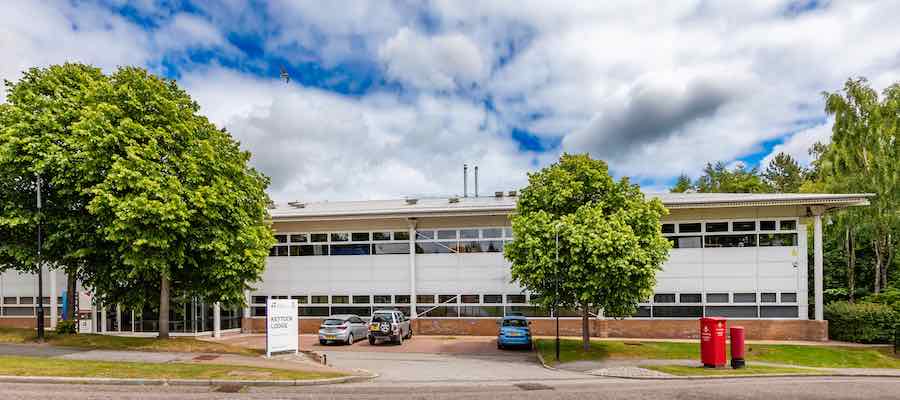 Why Rent Office Space In Aberdeen In Particular?
We have already looked at its resilience in the face of current economic pressures due to green technologies and the more traditional oil and gas employers. It is the third largest city in Scotland and a commercial hub for several industries.
Research and development facilities tend to rent in areas around the University in Old Aberdeen. Those of a more medical leaning are in the west end by Aberdeen Royal Infirmary. The main port plays host to the energy and marine industries, as well as logistics to the energy sector. This diversity of commerce has ensured efficient transport links both nationally and globally.
Aberdeen Energy and Innovation Parks have two sites in locations just minutes from Aberdeen city centre. They offer a wide choice of flexible options for all types of business.
A variety of office space configurations can be created: from coworking spaces to research and development laboratories. The facilities available are world class, ensuring that the balance between staff productivity, and their welfare, are met.