Serviced Offices – The Safe Option
As various parts of the country start to relax their lockdown restrictions, it is clear to see most are enjoying returning to a more 'normal' way of life. Whilst controlling the spread of the coronavirus has been our overriding concern over the past year, workers have adapted to new ways of working. Many people have worked from home for well over a year and adjusting back into their old work routines may be a tough mountain to climb. Looking at strategies to return workers to a more formalised environment should incorporate practices that will protect the good mental, as well as physical, health of employees.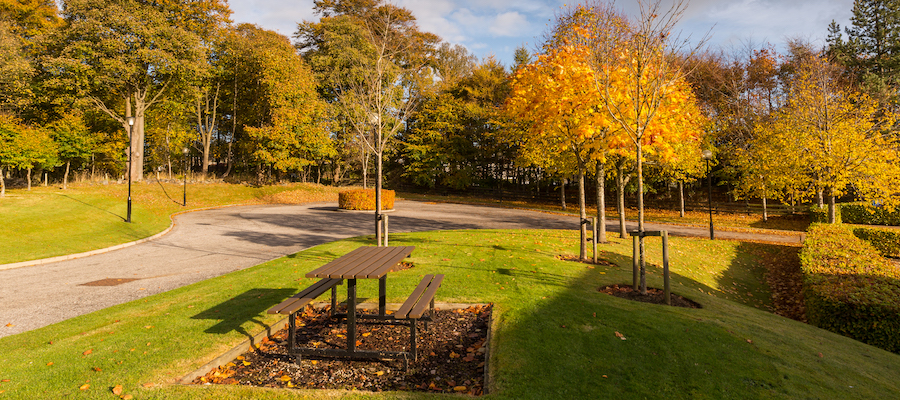 How can you ease people safely back into the office? There are many factors as to why serviced offices are the safe option. Your staff and associates can enjoy the benefits of a socially dynamic environment while still retaining the positive aspects of new working practises.
Outside Space
Walking meetings have become a new way of interacting with colleagues and there are plenty of outdoor possibilities for that at Aberdeen Energy & Innovation Parks. Despite being a new concept to many, the TED blog shows walking meetings were popular with noted thinkers centuries ago. Aristotle, Sigmund Freud and, needless to say, Steve Jobs preferred to undertake serious discussions in this manner. Charles Dickens often walked a mighty twenty miles a day but even a quick ten minute walk is sufficient to clear brain fog.
Another positive element of working from home was having more time to appreciate the soothing qualities of nature. Trusted mental health charity Mind have shown that ecotherapy has been shown to assist in alleviating mild to moderate depression and anxiety. Breaks from work sessions can still be enjoyed in a green and leafy environment as, due to their clever landscaping, it is easy to forget that our business parks are mere minutes from the city centre of Aberdeen.
In addition to frequent breaks being necessary for a gentle transition back into an office, they are also part of the Scottish Government's guidelines to minimise levels of Coronavirus in the workplace. This is particularly pertinent if social distancing of two metres cannot be maintained in your current location.
Serviced Office Flexibility
Your previous office space may not be large enough to accommodate this recommended spacing of staff. This is where serviced offices offer additional space with the flexibility that suits your business's evolving needs. Aberdeen Energy & Innovation Parks also offer meeting rooms which can offer further options when you are welcoming associates to your business. This additionally serves to minimise transmission risk by providing well ventilated and spacious facilities for people to meet in person. These amenities are part of the serviced office package that will make your colleagues feel safe and reassured as they return to a more standard working environment.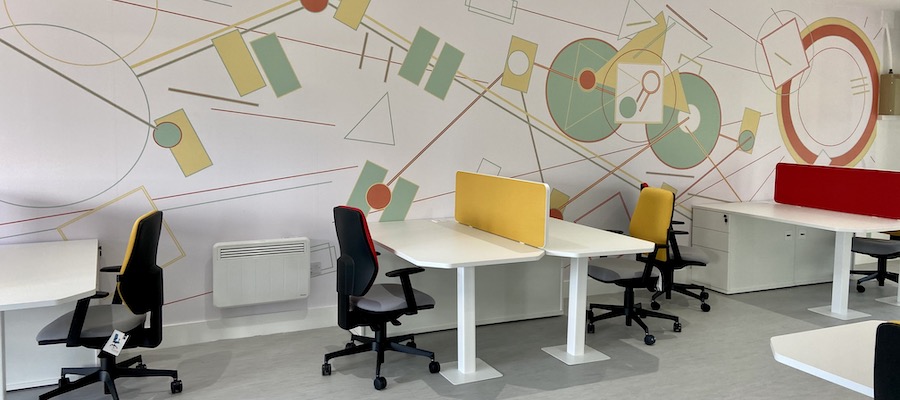 Clean & Safe Office Space
The Health and Safety executive issued guidelines to the best practices of cleaning offices. Carrying out a vigorous risk assessment to establish suitable cleaning regimes are vital and Aberdeen Energy & Innovation Parks have fulfilled this requirement. As a result, the offices are professionally and continually sanitised to keep attendees safe from the coronavirus.
Areas that are touched most frequently should be given extra attention and they should be disinfected accordingly. Kitchen equipment, hand-rails, door knobs, desk surfaces, window handles and desk tops are priority surfaces that require regular deep cleaning. Often, computers and phones would be included in this category but IT equipment in a serviced office would be your own and would not be used by other personnel. A further reassurance that hiring a serviced office is both safe and hygienic.
At the onset of the pandemic, washing hands was seen as the best defence against the Coronavirus. It is still an important weapon against transmission. Handy reminder signage, illustrating good handwashing techniques, reinforce best practice for your staff. In areas where it is not always practical or convenient to wash your hands with running water, sanitising gel is provided. Restroom facilities have a separate cleaning schedule specific to areas at risk of high contamination and social distancing should still be maintained in these shared areas.
Common sense says that clear surfaces will be easier to wipe clean and the HSE guidelines have highlighted this is the case. Sanitising in the Co-lab coworking space is done in between each user and particularly at the end of the day. Desk surfaces are kept free of clutter and wiped clean after each colleague.
Safe Travels
Unfortunately, our use of public transport networks has had to decrease during the pandemic. We must still minimise our interactions with others so, for now, we are getting back into our own cars. There is plenty of car par parking at Aberdeen Energy & Innovation Parks, thereby removing another element of stress in returning to an office environment.
For those who have already embraced electric vehicles, charging points are in place.
Many enjoyed getting back on to their bicycles in lockdown. These excellent habits can be continued, as there are secure areas to keep your bike secure, as well as locker facilities to make your pedalling commute more comfortable.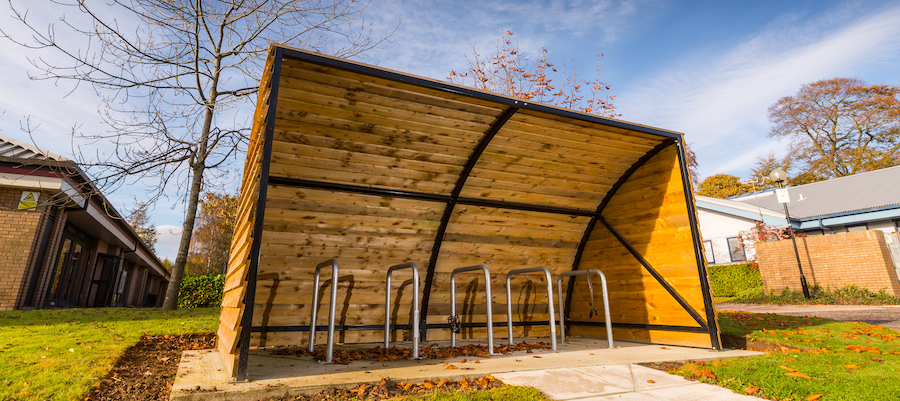 Although this is a time of positivity, we are still uncertain of the economic future. Financially, serviced offices offer businesses a flexibility to cope with further change without committing to a long-term lease.
Some workers are content with working from home and a more blended approach may be more suitable moving forward. Coworking space can be utilised on a part-time basis without spending capital on half empty office space. Your space can be expanded or contracted, to accommodate fluctuating levels of staff, whilst keeping costs to a minimum.
Returning to the workplace after the pandemic requires clearing hurdles to both physical and mental health. Serviced offices are a safe way of addressing these challenges, whilst still maintaining a viable business bottom line.