The Benefits of Furnished Office Space
While some team members may dream of a purpose-built office space with a ball pit, table football and a basement bar, their office manager is likely to have a much more down-to-earth wish list when searching for a new office space in Aberdeen.
For small to medium-sized companies an office space which is already set up and furnished is a sensible place to start. Read on to discover the many benefits of furnished office space.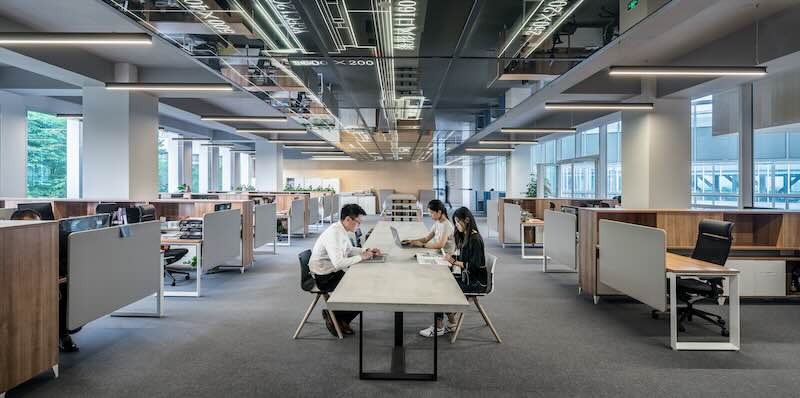 What Is Furnished Office Space?
Furnished office space is often referred to as serviced office space and the two are normally used interchangeably to describe an all-inclusive office where all your furniture, equipment, and infrastructure is provided for a single monthly fee. With electricity, phones, internet connectivity, desks, chairs and kitchen facilities already in place, it makes the dreaded office move much less of a chore and the ongoing office management a much less onerous task.
The Growth of Flexible Workspaces
Especially in the aftermath of lockdown, the popularity of these spaces is growing. Building owners are keen to find innovative ways to fill their spaces which may well be underutilised. Many serviced office providers are willing to offer flexible contracts to tap into the market's reluctance to commit to long-term expenditure.
According to CBRE research, landlords report that offering flexible space has allowed them to maintain relationships with their tenants, as they can retain the ones that need to downsize, while helping other tenants grow strategically and efficiently in the same building or same business park.
Employers need to navigate the move from home working to hybrid working and try to establish new policies for the way their teams will work in future, therefore any flexible contract that doesn't tie them in for years ahead is going to feel like a safer option while there is still a high level of uncertainty around their future requirements.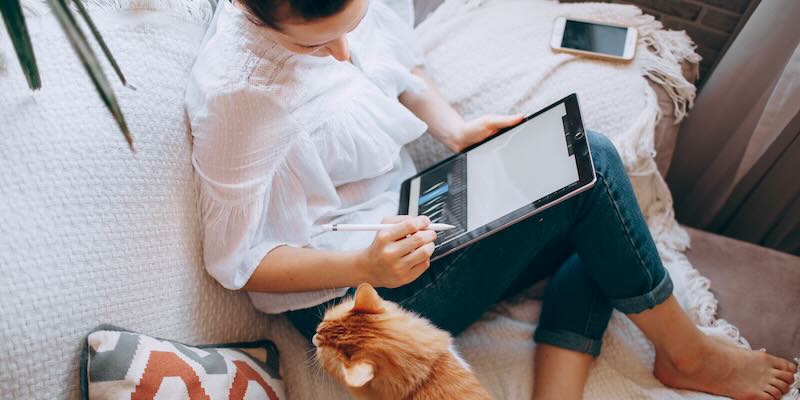 The Advantages of Furnished Office Space
Costs
In these times of high inflation and tightening belts, costs are going to be high on the list of priorities when making any business decisions.
Taking a furnished office space on a monthly rent eliminates the upfront costs normally involved with an office move. There's no need to set up contracts with utility providers or fit out your new space with desks, chairs and storage as that will all be provided. You won't even need to decorate as your landlord is likely to freshen up the space before you move in.
Your monthly costs in a serviced office are also likely to be low, as you benefit from the buying power of your landlord when it comes to services and cleaning.  In many office buildings you'll also be sharing facilities such as meeting rooms, kitchens, toilets, reception areas and other communal spaces which will keep the outlay down.
There are often deals available when it comes to office space, so do ask the landlord what offers are currently on the table.
Time
An office move can be very disruptive if it's not managed carefully. However, if you are moving to a furnished office, the downtime can be minimal. Planning is the key: get the internet connection and all your IT set up, and ensure that the layout is exactly as you need it before moving day, so that everyone can be back up and running on day one at their new desks
On a day-to-day basis, it won't be necessary to spend much time managing the office space. Cleaning and maintenance will be taken care of by the landlord, and rather than dealing with multiple invoices, you'll have a single monthly fee to pay.
Image
A serviced office space ensures that your business is projecting a professional image at all times. Keeping the entrance, the reception and the surroundings to a high standard is the responsibility of the landlord, and regardless of what other events life throws at you, the building will give the right impression.
It may also help with attracting and retaining high calibre staff as you will be able to provide a wider range of amenities than you could if you had to furnish and fit out the space by yourself. For example, the bright collaboration space, outdoor seating and games room in the Enterprise Centre at AEIP all contribute to its appeal as a working environment.
Flexibility
We mentioned flexibility above with reference to changing work practices post-lockdown. But even without the complications of hybrid-working and figuring out how many people will be in the office at any given time, flexibility is crucial to a growing company. Nobody wants to be crammed into a tiny space if business is booming and staff numbers increase. The option to relocate to a bigger unit within the same building or a neighbouring building is very important when you want to scale. On the flip side, if you need to downsize, you also want the reassurance that it's also an option.
Look for serviced offices that also have a coworking space available as that means you can spill over in the short-term while evaluating your long-term options.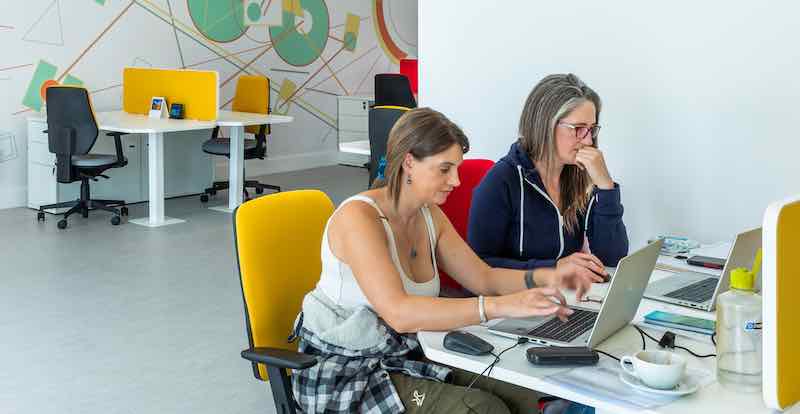 Types of Furnished Office Space
In general when people talk about furnished offices they are referring to a serviced office suite, probably a unit within a larger building with a shared entrance and shared facilities such as a kitchen and a meeting room. This type of office provides a professional space, with a range of facilities, for smaller companies without huge cost.
However, a furnished office could also be an entire building that is looked after by a landlord, with all the furniture and facilities included in the rental cost. The costs of renting an entire building can be higher than a shared space, but you have more control over the way it looks and the first impression given at the entrance. There may be the option to decorate or brand the space to fit your company image.
Furnished office space can sometimes refer to a coworking space where you are renting individual desks rather than the entire room or building. While this may not be the traditional idea of office space, it is becoming more common for large companies to rent large sections of a coworking space. Household names such as Virgin Media and Pinterest use coworking spaces in London to provide them with flexibility at times of growth. While the space is not their own, it does provide a large number of desks quickly and gives them the chance to recruit additional staff without the concern over where they are all going to be located. Tech start-ups in particular enjoy the collaborative and innovative aspect of sharing space with other similar businesses.
Choosing the Right Furnished Office Space
Aberdeen, like most cities, has a wide choice when it comes to furnished office space so it's important to work out what you need before you start looking.
Your checklist should include the following
How much space do you need? (check our guide)
What's your budget? Is there room for negotiation?
Where do you want to be located? The city centre is not always the obvious choice given traffic and parking issues. Look at a range of options based on ease of access for your team as well as proximity to clients, suppliers and other partners.
What amenities do you need – meeting rooms, breakout space etc?
What sort of contract do you want in terms of length and flexibility?

How To Benefit From Furnished Office Space
While you won't be responsible for decorating or maintaining your office space, you still have the ability to customise it with on-brand accessories, plants, pictures or other items to make it a comfortable and motivational space to work in. Keep it tidy to create an environment where is easy to focus, with communal spaces for conversations and informal meetings.
Make the most of sharing a building by getting to know your coworkers and exploring any collaboration opportunities. You may even want to organise some networking events in the building, or lunch and learns where you find out more about the other businesses. Alternatively, there may be the appetite for social events where everyone gets together to do something unrelated to work.
On a more mundane level, look for opportunities to check how much space you are actively using and renegotiate your agreement if you think you have changed the way work. For example, you may be able to add an additional unit, use some coworking desks or change space completely if that would suit your business better.
At AEIP we have several examples of companies which have started out in our serviced office space and moved to larger or smaller premises within the parks.
In summary, the flexibility of furnished office spaces has led to increasing demand as uncertainty remains high in the world of work. The benefits of having a well-maintained professional space at a reasonable cost adds to the appeal. Choose your space carefully and it will serve you even if your requirements change in the future.