Serviced Office Solutions For Downsizing Businesses
This has been a turbulent time in business history. Many companies have seen downsizing as the only response possible to the recent lockdowns and the accompanying economic crisis. Property development firm Accumulate Capital commissioned an independent survey of five hundred senior decision makers from businesses in the United Kingdom. 73% had the opinion that businesses would be looking at moving to a smaller office space. The hope is that, by cutting costs, a company can remain a competitive force in their chosen marketplace.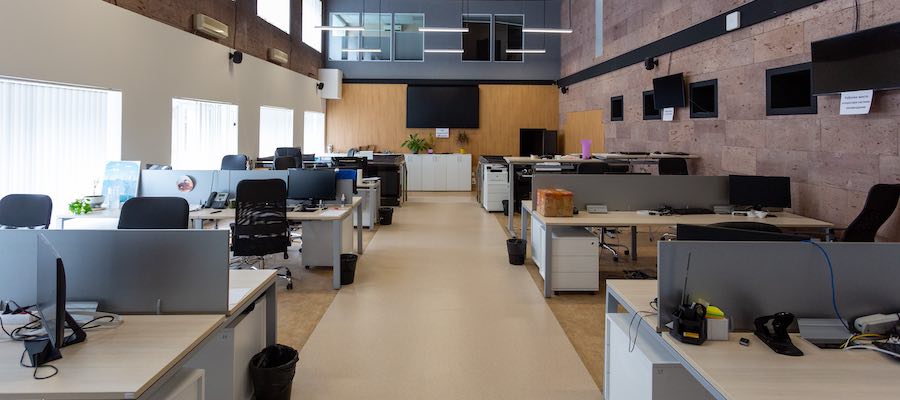 Flexible Serviced Offices
Those companies who have been able to adapt quickly to the changing business landscape have, largely, continued to be successful. Their workforces have mostly worked from home but many institutions are beginning to see the negative long term effects of this approach. Isolation, and the accompanying deterioration of mental health, can impact staff productivity. Mental health charity Mind outline that loneliness, stemming from isolation, can lead to depression, anxiety, sleeping problems and stress.
Human beings are a social species so it seems that at least a partial return to the office could be the answer to this challenge. However, this comes at a cost. The previous office space may be too large and costly to run; committing to a smaller venue may be too limiting in the future. The solution to this would seem a flexible alternative to the traditional office space model. Renting a serviced office could be the strategy to maintain a happy and productive work force, whilst trimming excess expenditure from your outgoings.
The flexible nature of renting a serviced office space is the most attractive benefit of such an arrangement. When you are comparing different facilities, evaluate just how flexible your potential contract would be. Try and engage with present leaseholders to determine if their landlords work with them to find solutions in tough business times.
Flexible Office Rental Contracts
During the height of the pandemic, Aberdeen Energy and Innovation Parks helped companies move to smaller sites to ride out the wave of uncertainty. Tenant companies only need to give one month's notice. Contracts can be as brief as a month long or extend all the way up to ten years. The benefit of such a short period of notice is that you are only paying for the space you need at any given time.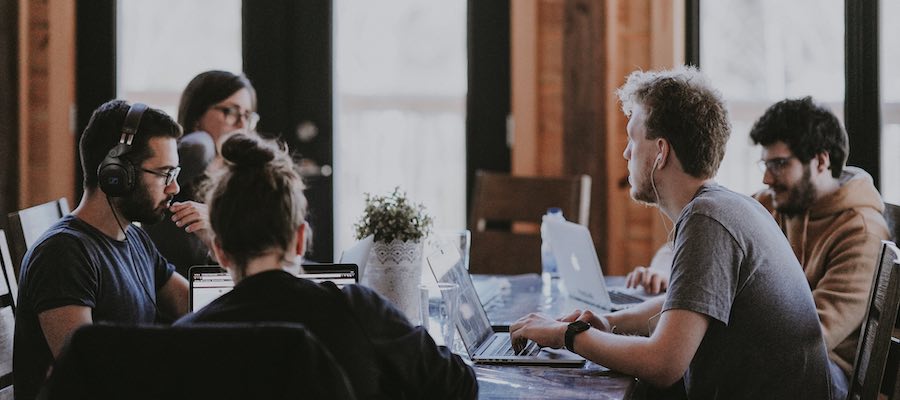 Coworking & Collaboration
Another flexible option is coworking space with rentable desk options. Getting work out of homes gives your remaining staff structure and the potential to collaborate with other co-workers. It also presents valuable networking opportunities between companies working side by side. Relationships fostered with other businesses create a beneficial workflow for all sides.
Networking is not only for the generation of business leads. It can raise your organisation's profile and open up an untapped source of advice from other entrepreneurs. This collaborative approach works both ways; the less expected benefit of networking is that the satisfaction of helping others is a real boost to morale and indirectly to productivity.
All Inclusive Serviced Office Packages
A recently downsized business is operating within tight financial constraints yet still needs to project a professional image. A serviced office's staffed reception area ensures associates are welcomed in a professional manner. Would it help your business if other office services could be incorporated as well? It may help to lighten your workload to have your phone answered as well as printing, copying and scanning completed by in-house staff.
To give you an idea of what should be included in your rental package, at Aberdeen Energy and Innovation Parks a serviced office rental agreement includes car parking, superfast broadband and the use of meeting rooms on site. Your office will be furnished and the electricity, insurance and cleaning bills are covered. When you know what is included in your monthly payments, it is much easier to budget long term.
Dry cleaning, courier and catering services can often be outsourced to serviced office staff and is something to seriously consider. When all these elements of your office space are taken care of, you can focus on rehabilitating your business and not the management of your office.

Scalable For Growing Businesses
And what about a potential upturn in business and the need to recruit, and accommodate, more staff as a result? It is a simple process to upscale to a larger premises if that is what is needed for your business to grow. With Aberdeen Energy and Innovation Parks there is room to expand once your business is once again prospering. You may be, understandably, nervous about making a permanent commitment to larger offices whilst the economic future is uncertain. In this case, a flexible contract is the perfect solution to allow you to rent more space at short notice.
Those businesses who have continued to thrive have used their imagination and resilience to spot areas where they can succeed. Diversification has remained a key word: staff may have been bought in on a consultancy basis to help develop ideas and strategies. Coworking space provides a practical solution to a temporary increase in staff numbers, whilst negating the need to expand your office space. Using meeting rooms is a way to accommodate visiting advisers.
As best as we can, we try to plan for the future. However, the future is uncertain: we simply cannot control every factor that effects our businesses. If your organisation is agile, and can adapt to a changing economic climate, it is more likely to weather storms and take advantage of opportunities that might arise. A flexible, serviced office contract can help you to do just that.