The Pros and Cons of a Serviced Office
The COVID-19 pandemic and the resultant economic lockdown has had a huge impact on virtually every type of business in the UK. One of the biggest changes has been the switch to home working which was initially imposed by central government and then embraced by companies as large as Facebook, who announced plans to keep at least 50% of their workforce working from home on a permanent basis.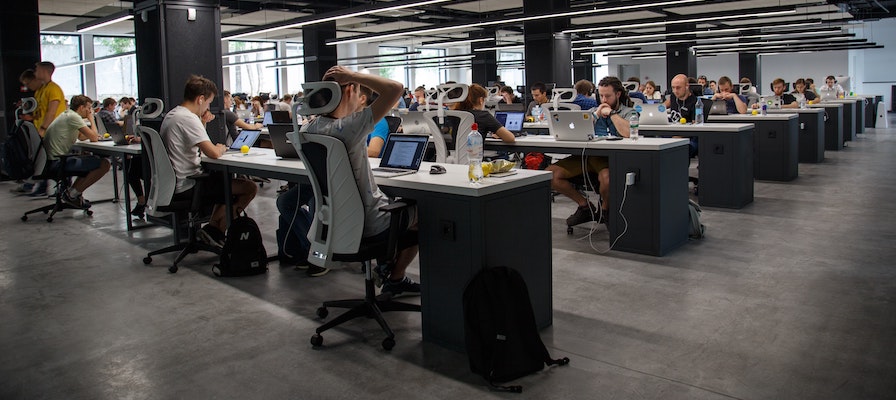 The Long-Term View of Home Working
The initial switch to home working – and the fact that it appeared to lead to an increase in productivity rather than the feared slump – was greeted in many circles as a wholly positive thing, but as the situation has stretched from weeks into months, some doubts have begun to emerge. According to a survey carried out in June by Nuffield Health, 80% of respondents in the UK felt that working from home had negatively impacted their mental health, with the reasons ranging from feeling isolated from colleagues (25%) to having difficulty keeping work and home life separate (30%). More research presented by the British Occupational Health Research Foundation in August of this year stated that 64% of people working on their own at home experience psychological distress.
Future Working Models
The two disparate poles of this argument – companies seizing on the chance to cut expenditure on office space balanced out by the natural human desire to work in a more sociable way – combined with the fact that the economic impact of the pandemic is likely to last well into 2021 and beyond, will doubtless lead to businesses seeking a more flexible office space model. The idea of signing a multi-year lease on large scale office space will make much less sense when a large percentage of the workforce expresses a desire to spend at least part of the week working from home. A mixed working pattern which sees different employees dividing their time between the home and the office on different days is likely to render the traditional leasing model obsolete, and this is exactly the kind of working landscape which the serviced office option might have been designed for.
Choosing a Serviced Office
We've written about the signs that you're ready to move into an office in the past, and also looked at what a serviced office is likely to cost, but we feel it's only fair to point out both the pros and cons of a serviced office in order to make it easier to reach an informed decision.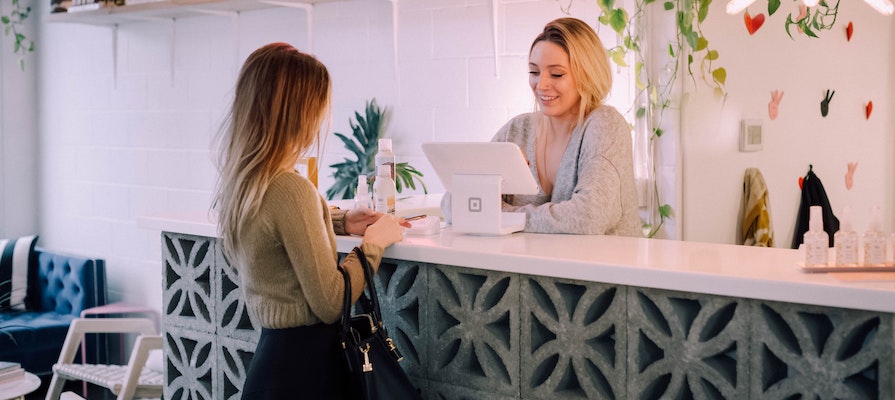 The Pros of a Serviced Office
Short Term Leases
Rather than having to sign a long term lease which, in the current more volatile business landscape, could end up being something of an albatross around your neck, a serviced office space will be available on a shorter lease, such as 12 months or less. This is particularly appealing to smaller businesses that may not have the financial clout to pay for something like a 5 year lease initially. Also appealing is the flexibility of a leasing model which will enable them to expand or contract the amount of office space they need quickly and simply if and when their requirements change.
Time
The other huge advantage of the average serviced office arrangement is that it will be considerably less complex that a traditional lease agreement. This means a saving on both time and potential legal fees, although every arrangement should still be carefully checked to establish exactly what is covered by the monthly fee and what can be purchased in addition on a pay per use basis.
Ready to Go
Unlike a traditional office space a serviced office will be ready to simply plug in and go on the day you move in. Rather than having to take the time to worry about aspects such as office fittings and furniture, IT and data infrastructure and even employing an office manager, you and your employees will be free to start work from day one.
Simplicity
The serviced office model means that one simple payment takes care of a huge number of the ancillary duties and costs usually associated with leasing business premises. Depending upon the nature of the individual arrangement, these might include office cleaning, paying business rates, employing a receptionist and even some catering facilities.
Clarity on Cost
The costs which would usually be associated with bringing a space up to working speed are included in the monthly or quarterly fee, which brings a degree of certainty to budgeting and financial planning. A serviced office will also offer greater flexibility, with many switching between a fee per desk or per square foot. For a smaller business the 'per desk' model might make the most sense while, as that business grows and changes, a simple switch to a square foot pricing model could drive cost efficiencies.
Community
The building housing a shared office space will generally be home to a number of different businesses, creating a thriving atmosphere and opening up the possibility of collaboration. A smaller business could benefit hugely from being part of a wider business community, with the fellow businesses sometimes offering skills and facilities which they don't yet have within their own workforce.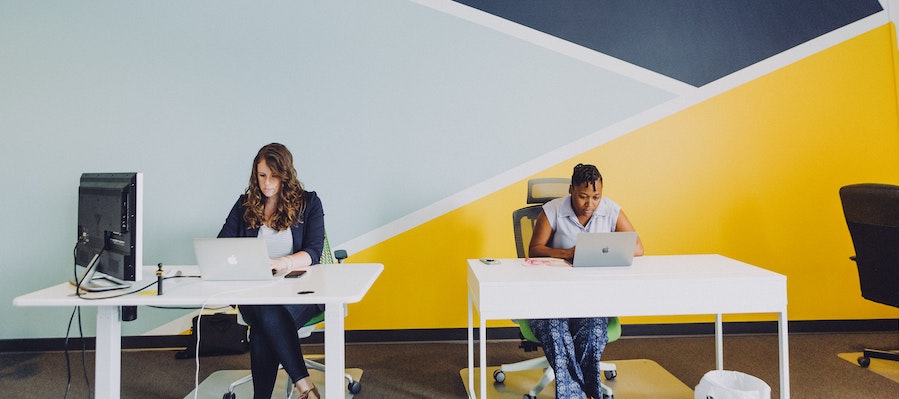 The Cons of a Serviced Office
Lack of Branding
Leaving aside the addition of a few interior design touches to your own particular office space, the wider serviced office facility will make it difficult to create a sense of personal branding. In the early days of a business this might seem like a luxury rather than a necessity but as a business grows – and in particular if that growth involves visitors to the premises – the ability to create a unique backdrop through the use of things like décor and signage will come to seem more important.
Privacy
The bustling communal working space previously highlighted as a positive could come to feel like a negative if it means that your business suffers from a lack of privacy. Your own employees may dislike having to share space – including communal areas such as kitchens – with a disparate range of businesses, and if personal visitors play a large role in the way you work the relative lack of privacy could seem like a lack of professionalism.
Control
One of the key benefits of a traditional leasing arrangement is the degree of control which you have over the entire space. This can be manifested in aspects such as the choice of furnishings and the use of partitioning to create specific work areas. These might include a series of smaller individual cubicles coupled with a larger area for collaborative work, utilising whichever combination of closed and open spaces is best suited to your employees and working practices. A serviced office, on the other hand, is likely to come with its own fixed layout which you may be able to tweak slightly but not create from scratch.