What Is A Serviced Office?
Why Are Serviced Offices So Popular?
The pace of change in the office occupier environment is getting faster all the time, with new businesses launching and existing companies always looking for more effective and efficient space solutions.
Over recent years, the business community the length and breadth of the country has demanded a shift from the traditional office lease, which requires a considerable amount of planning, organisation and investment. It also commits a business into one location and involves committing to a fixed-term lease contract for several years, along with other associated property costs.
As we have seen in all major markets around the globe, a new working style is sweeping across Scotland, with companies now demanding more flexible, cost effective office packages and productive workspaces for their employees. This has given rise to the serviced office solution and we now take a look at what this is.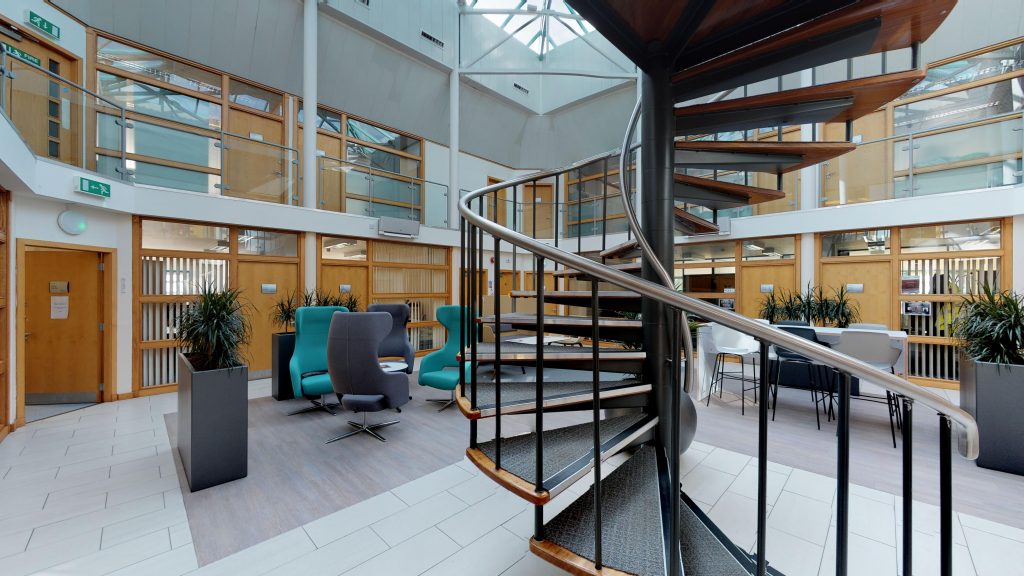 Step forward flex
Flexibility is now regarded as the way forward and this has given rise to the new modern trend of serviced offices, which effectively allows businesses have all costs combined into a single payment, rather akin to a pay-as-you-go arrangement.
Serviced offices have been around for years, but recently have enjoyed a growth spurt in popularity and demand.
Unlike a traditional leased office, a serviced office is an office or office building that is fully equipped and managed, either by a landlord, a facility management company or an office provider. Landlords will rent out single serviced offices or whole floors to their occupiers, giving them access to ready-to-use office space.
A serviced office offers occupiers that all-important degree of flexibility, whether a business needs a two-person office or something larger.
Not being tied to a specific lease term makes business planning and budgeting much more straightforward. And, importantly, companies have the option to grow their business, or downsize it, as and when required.
The real beauty of a serviced office is that it enables occupiers to remain competitive and flexible – they are not tied into long traditional leases and have the scope to upsize as the business grows, plus it provides that vital degree of certainty, with all-inclusive pricing.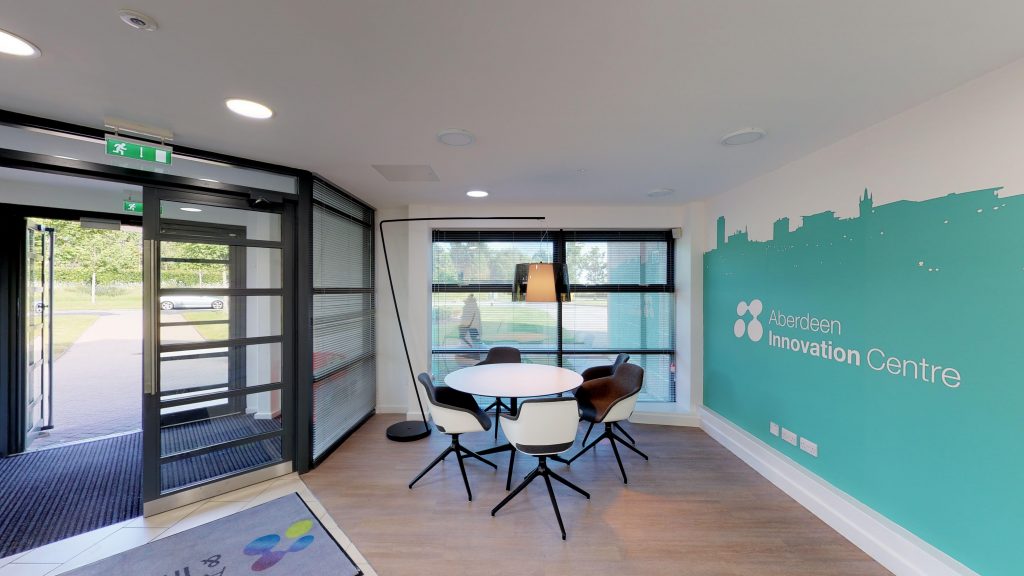 What's included?
It is usually fully furnished, with all the desks and workstations in place for the occupier to move in. Superfast broadband is a must-have these days and the cost also includes insurance, electricity, repairs and the service charge.
Businesses are looking for quality office space and having these essential business basics in place removes an enormous burden and headache from the occupier.
Other standard facilities typically include fully-staffed reception desks, communal kitchens, lunch areas, cleaning and maintenance services, along with meeting rooms and networking spaces.
Businesses can also access additional pay-as-you-use services and facilities, such as printing, copying, mail handling or even dry cleaning.
In locations like Aberdeen Energy & Innovation Parks, generous free car parking, electric charge points and CCTV also come as an integral part of the package as well as an on-site café and nursery.
Plus, the occupier doesn't need to devote time or manage the building – that's all taken care for them by the landlord.
Serviced offices take away the headaches of budgeting for office essentials, as everything is included under one monthly bill.
So they can just move in and concentrate on the important business of actually running and building the business.
Who uses them?
Many occupiers, particularly those in the technology sector are looking for cost-effective flexibility from their office space.
Serviced offices are perfect for owner managed and entrepreneurial businesses, looking to grow quickly. Running a business can be challenging and time-consuming; therefore a serviced office can remove a lot of stress and strain from the business owner.
However, this flexibility is not just for fledgling companies or freelancers - more and larger companies are becoming tenants too.
Serviced offices can provide the perfect cost-effective solution for larger companies that might have short-term or temporary projects that need extra personnel to be office based, with the space being vacated when it is no longer required.
Give it a try!
A serviced office also gives a business the opportunity to try out a location and test a new market, before making a firm commitment to it.  Many larger companies looking to expand into new markets, or wishing to open an office in a new town or city, warm to the flexibility of a serviced office to do just that.
The serviced office gives them one bill, everything on tap, and the option to scale up, or down to suit.