How Green Is Your Office Space?
Although Greenery was the Pantone Colour of the year in 2017, there is nothing last season about green office spaces. A green office, both in terms of being ecologically friendly and in aesthetics, is now extremely desirable. How can you ensure that your office is both kind to the environment and great for your employees' health?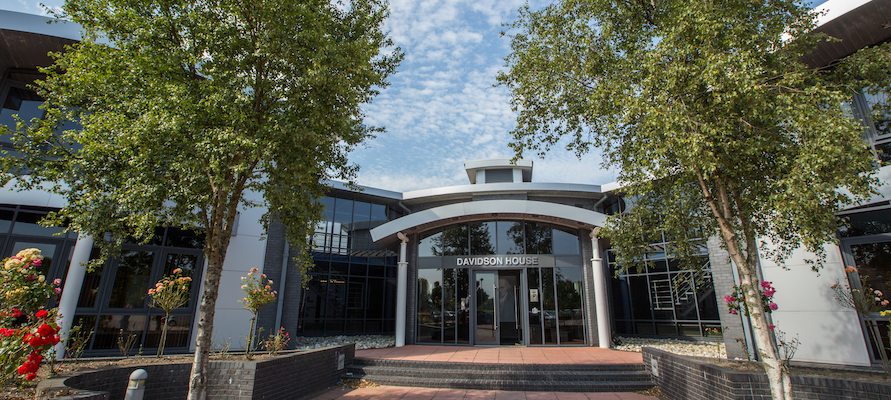 Your Office's Carbon Footprint
Firstly, reducing your office's carbon footprint is both good for the environment and minimises your overheads. You could start with looking at your heating system. Friends of the Earth have a comprehensive guide to more ecological options. There are variety of heat pumps and batteries, high-heat retention storage heaters, infra-red heaters and biomass boilers which are all low-carbon options.
Upgrading insulation will stop the precious heat from escaping. This is an area where new technology is improving products continuously. Thermal wallpaper, paints and plaster are innovative solutions to keep your heating bills low.
Only lighting areas of your building that are occupied is an important adjustment to make. Motion sensor lighting can reduce energy when a room is unoccupied and is only triggered when a colleague enters the office. These are a good idea for communal areas and toilets. Seated workers may not be active enough to trigger the sensor and being plunged into darkness is a health and safety no-no: LED systems could be an alternative way of illuminating your office space yet still use less energy.
Reducing Office Waste
Undoubtably, the first requirement of your office furniture is ergonomic comfort yet there are also ways of boosting their eco-credentials. Several manufacturers now use recycled materials in the production of their pieces. Plastic bottles and car batteries are reborn in some designs. Reconditioned items can be found online from a host of retailers. Or how about a team building exercise with a difference? Upcycling pre-loved furniture to create one-of-kind-items is a good way of strengthening professional relationships. The results will always be a reminder of a fun day spent with colleagues. Annie Sloan is at the forefront of the upcycling scene and is a good source of inspiration and know-how.
Upcycling is a good example of reusing products. Although reuse is the middle rung of the waste hierarchy, reducing the quantity of waste your company produces should be the aim. Some are still finding a paperless office a difficult goal to reach but cutting down on the quantity of printed documents not only minimises paper consumption but limits the use of printer ink. Printer cartridges are an expensive purchase and their principal components are made of plastic. They can be recycled but a considerable amount of energy is required to power the process.
If consumables are essential, try to ensure that they can be recycled. Have clearly labelled receptacles for office users to prevent contamination of recycling streams. Waste contractors can take it away and dispose of it at a regulated site and according to government regulations. It is a complex subject but the Aberdeen Energy and Innovation Parks serviced offices include recycling services as part of their serviced office flexible contracts.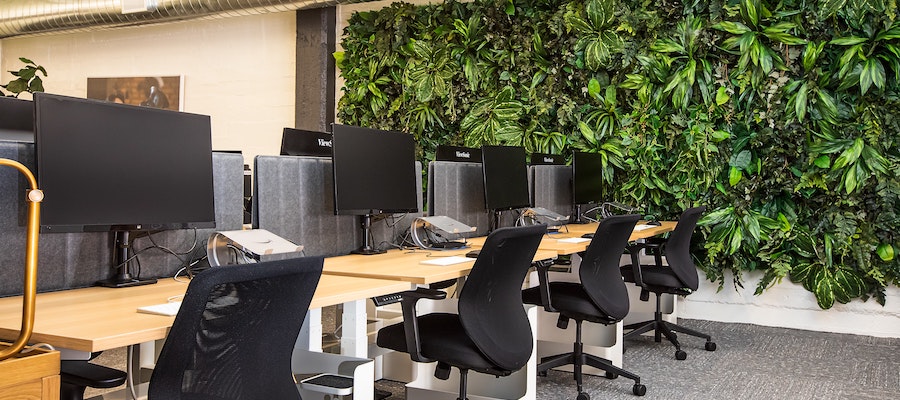 Plants & Outdoor Spaces
Instagram feeds have been populated by stunning living wall images, so it is no wonder that the current vogue for house plant subscriptions is extending to the office. A green office space with plenty of indoor plants has a superior air quality, as indoor plants have been shown to reduce the concentration of harmful pollutants to a healthier concentration. If you would like guidance on what species to buy, a study, carried out by the Royal Horticultural Society, found Ivy and Peace Lillies to be the most effective air purifiers.
The serviced offices of the Aberdeen Energy and Innovation Parks are decorated with a host of both beneficial and beautiful plants. Not only do they physically alter your surroundings but a positive change can be seen in your mental health. Research in Japan indicated that looking at a desk plant lessened the psychological and physiological stress of office workers.
Utilising outdoor spaces adjacent to the office is another key factor in improving our mental health. Psychology Today found many ways in which plants improve both our mental and emotional health. Concentration, memory, creativity and intellect all functioned at higher levels after interacting with plants.
The green landscaped areas surrounding the Aberdeen Energy and Innovation Parks are perfect for taking valuable breaks from your desk or as a facility to host walking meetings. Walking for Health are keen advocates for the benefits of walking on mental health. Self-esteem is higher in those that exercise regularly and their mood is lifted. Those who frequently exercise have a 30% less chance of becoming depressed.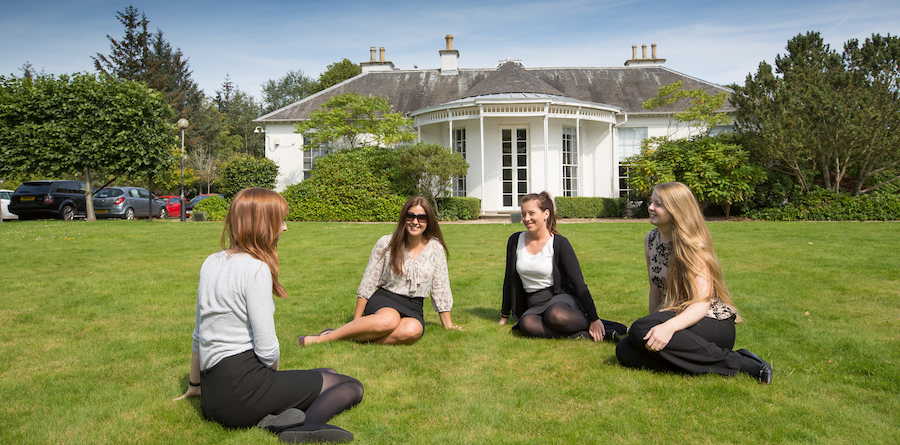 The Greener Commute
Time poverty can mean making space for exercise is a challenge. Cycling to the office is another way of squeezing activity into your busy day. The Aberdeen Energy and Innovation Parks have secure places to leave your bike, as well as lockers and shower facilities, giving you every opportunity to utilise pedal power.
However, for some commuters their distance from the office is simply too far to cycle and a car is the only option. As the government's policy is that all new cars and vans sold in the UK should be emit zero emissions by 2040, more and more drivers will be turning to electric vehicles. The Aberdeen Energy and Innovations Parks already have charging points installed at their parking facilities so you can be ahead of the curve.
There are several factors to consider when creating the ultimate green office space. Are you are looking to provide a healthier and happier environment for colleagues, while contributing to reversing climate change? Aberdeen Energy and Innovation Parks simplify the process by providing you with a managed green office space on your terms.