What To Expect From A Furnished Office Space
For small businesses, making the move to their own office for the first time can be simultaneously exciting and terrifying. It's a significant milestone, moving out of the dining room or spare bedroom into a separate space away from home or even moving from the casual set-up of a co-working space to the grown-up commitment of a proper self-contained office.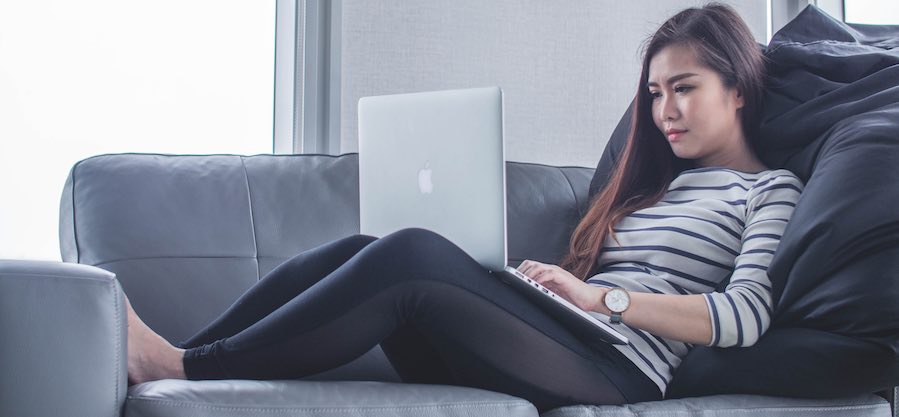 Why Choose A Fully Furnished Office
For a small business owner, money, or the lack of it, is what keeps you awake at night. Moving to an office is probably the biggest commitment you will make at the start of your journey. The thought of having to pay rent month in, month out can bring the bravest entrepreneur out in a cold sweat. The last thing you need is to stress about is electricity bills, business rates, water, broadband, maintenance... The other resource that is in short supply is time. If you're running a business you may struggle to find the time to fit out an empty office space and shop for office furniture. With a fully furnished space you literally just walk in with your computer and you are ready to work.
Furnished Office Rent
Shop around when you are looking for your office. You will need to search for serviced offices in the first instance as that is what the office space sector tends to call office suites that have all services provided, including furniture. With working from home and hybrid working still popular, there are certainly deals to be done when it comes to the monthly rent. Stay open minded about location too. You may think you want to be right in the centre of the city, but consider rush-hour traffic and parking costs before you make your choice. A location just slightly outside the centre, with parking included, may work out to be a more cost-effective choice. Whatever you do, find out exactly what services will be included in the rent. Ask about bills, maintenance, repairs as well as furniture and the use of facilities such as a kitchen, showers, meeting room and breakout spaces.

Flexible Packages
One way to minimise the risk of taking on an office is to ask for flexible terms. The last thing you need is to be locked into a five-year lease if things take an unexpected turn. On the flip side, you certainly don't want your success to be limited by the size of your space if business takes off and your company expands faster than you planned. Room for growth is definitely something you want to build into your plan, so double check the options. For example at AEIP's serviced offices short-term licences are available with the option to break at any time, with terms from from as little as one month right up to ten years.
Fully Furnished Saves Time
Serviced offices tend to have the furniture included in the package which is ideal for the busy business owner. Not only are you avoiding the cost of fitting out your new space, but you are also avoiding a great deal of time-consuming work, finding the right furniture for the right budget, when you really need to be focusing on growing your business so that you sail through the transition period.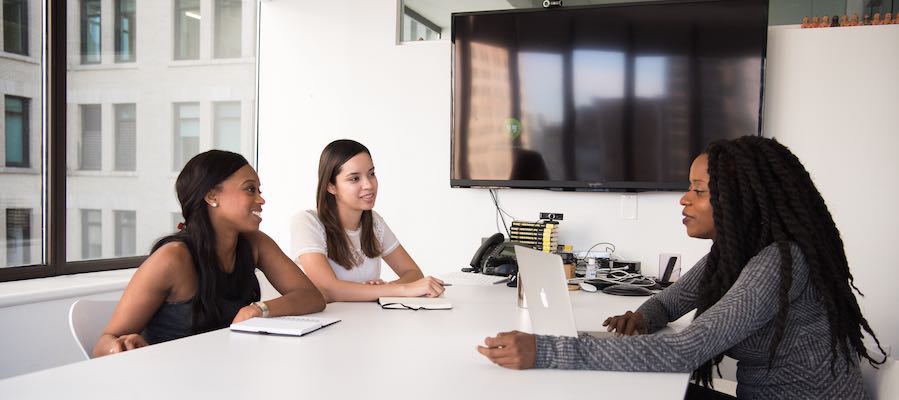 A furnished office is likely to be kitted out with desks, chairs, cupboards and drawers, all matching and in keeping with the décor and style of the space. You'll present a much smarter, more professional image with co-ordinated, quality furniture than with the second hand, mix and match options that many cash-strapped start-ups have to rely on. You may also have access to a smartly kitted out meeting room with AV equipment, as well as breakout or communal areas which inspire creativity and encourage teams to collaborate in a more relaxed environment.
If you are very lucky, your office will also have outdoor space, which can be used for al-fresco lunches or even fresh air meetings in the summer. What about trying a walking meeting to get your steps in while catching up with colleagues? The innovation park has a network of paths within landscaped, wooded grounds, ideal for clearing the head!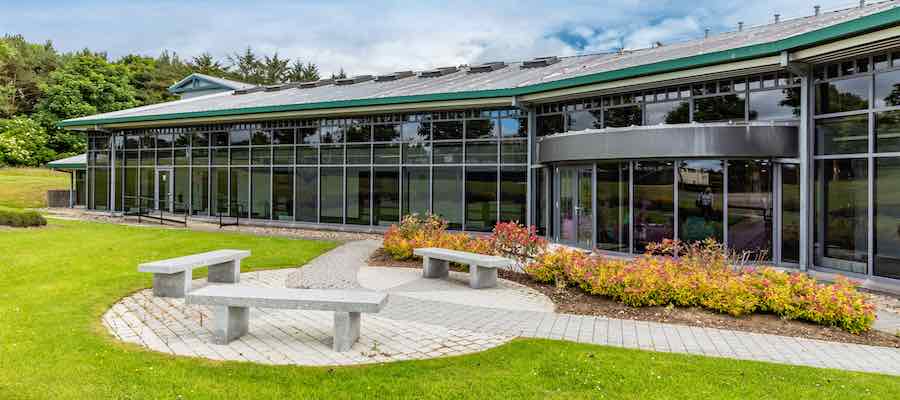 Serviced Office Convenience
As well as the cost benefits, a serviced, fully furnished office will give you the maximum peace of mind and the minimum hassle. Many serviced offices will not only include furniture, phones and electricity but other facilities such as meeting rooms, reception services, cleaning and catering. The more that is included, the less you need to think about, which is a massive bonus when you are running a business. If you can wrap all your office expenses into one monthly invoice, you immediately reduce your admin and bookkeeping workload which can never be a bad thing.
Space To Grow
Of course, furnished offices are not just for start-ups. There are many established businesses that enjoy the ease of renting a room, a floor or even a whole building which is ready to move into and has a range of services available. They find that their teams are more productive when office management tasks are not an issue. A quick phone call to a friendly landlord should be sufficient to solve any problem from a malfunctioning appliance to the need to get a parcel to the airport urgently. Moreover, if they need extra space, for example, to accommodate a temporary expansion in the team to work on a short-term project, then the answer is usually on the doorstep. AEIP's coworking space in the Enterprise Centre has individual desks which can be rented to provide a little extra capacity when required.
Moving Up
We love to see our clients grow, and our latest success story at AEIP is EODEX, a company which specialises in the safe and environmentally friendly removal and disposal of unexploded ordnance (UXO) around the world. After a year in the Innovation Centre, the business grew from three to eight people with further expansion expected. They decided to move to a office suite in the Enterprise Centre which has space for the whole team as well as meeting space. Their new lease gives them the option to scale up again if they need to.
When you choose a furnished office, the ease of moving in, the flexibility and the minimal admin will let you focus on looking after your own customers without distraction and help you move towards your goals.