What Is An All-Inclusive Office Space?
In the recent absence of holidays, mention all-inclusive and you would be excused for thinking all-you-can-eat-buffets and cocktails at 10am. However, think again. Here we are talking about all-inclusive office space in Aberdeen.

Serviced Offices Are Not New
Although there has been a huge buzz recently regarding serviced offices, the concept is not new. The birth of the idea was in 1962 with OmniOffices then attorney Paul Fegen introduced Fegen Suites to the workplace in 1966. Mark Dixon launched well-known Regus in 1989, which benefited from the dot.com explosion at the time.
The nineties were turbulent for the industry, but the late noughties saw more stability with big players such as WeWork. A steady rise in uptake followed but, as Covid took hold, workers were sent home.
Counter-intuitively, productivity rose. However, the pandemic extended far longer than most people anticipated, and the negative effects can now be seen.
Nuffield Health's research found a staggering 80% of those questioned felt their mental health had worsened due to working from home. 30% struggled to keep a boundary between work and home life; feeling isolated from colleagues was another issue expressed by 25% of the workers asked. A separate study by the British Occupational Health Research Foundation found an alarming 64% had suffered from distressing psychological effects.
Clearly, this working model is not practical in the long term, but companies benefit from the lower costs and flexibility. Many industries are exploring hybrid working and an all-inclusive office space offers more financial freedom whilst safeguarding the mental health of employees.
The Journal of Organizational Behavior found that workers thrived more in a sociable serviced office than one in a more traditional mould. For companies it is clearly a good solution moving forward but how does it work?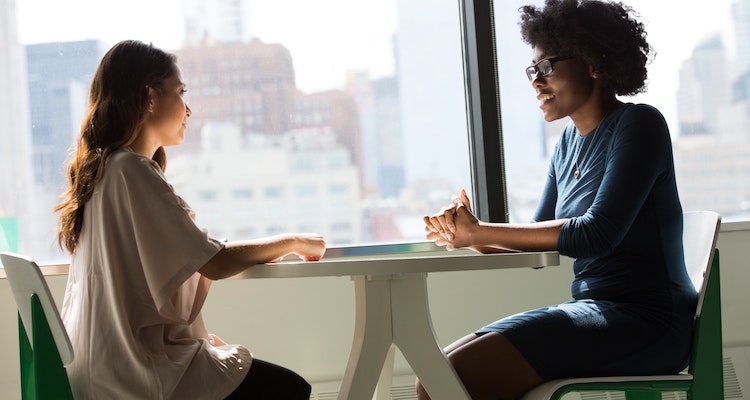 What Constitutes An All-Inclusive Office
In just the same way as the holiday, you pay an all-inclusive fee each monthly/quarterly, keeping your budgeting is simple. With rent and bills fixed, flexible office space gives businesses greater control over their cash flow and allows you to focus on more important matters. Nasty surprise bills are a thing of the past.
Depending upon your contract, office services may include service charge, internet, electricity, office cleaning, business rates, insurance, employing a receptionist, use of meeting room and even some catering facilities. The everyday management of the building is taken care of by someone else: no hassles ensuring the Wifi and coffee machines are working. At Aberdeen Energy & Innovation Parks, generous free car parking, recycling points, electric charge points and CCTV also come as an integral part of the package and additional facilities include an on-site café and nursery.
Often the furnished offices present a smart, professional image with quality, stylish furniture that are a step-up for most budget-restricted start-ups who are testing the water in their chosen fields. Rather than having to take the time to worry about IT and data infrastructure, an all-inclusive office will be ready to simply plug in and get to work on the day of your arrival. Large-scale facilities can afford to invest in the latest technology, enabling tenants to navigate the premises: entry points and personal lockers are neatly controlled through a mobile app.
Benefits Of All-Inclusive Office Space in Aberdeen
Both you and your employees stand to benefit from an all-inclusive space in Aberdeen but what about your bottom line? Will the business be boosted by this new arrangement? Obviously, happier workers are more productive but working from a flexible office space can also increase the profile of the organisation.
A collaborative space, where many businesses operate under the same roof, provides numerous networking opportunities. Aberdeen Energy and Innovation Parks facilities are renowned for their breakout space and meeting rooms which stimulate brainstorms and productive conversations. Expect to see an increase in team building, morale and productivity.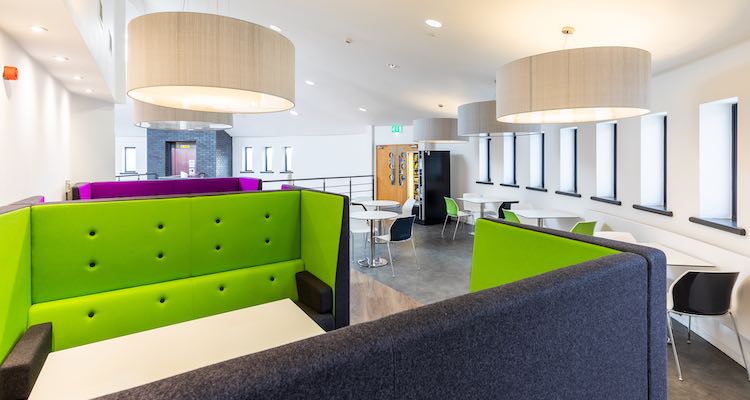 Searching for freelancers, collaborators and potential customers will suddenly get a whole lot easier. High-end office space, with event venues, childcare and baristas, can really help with attracting and retaining the best in their field. Being around people, in a professional environment, increases your levels of productivity and happiness.
What happens, with productivity booming, when your business follows suit? Flexible, all-inclusive office space can be tailored to your needs. Your growth is future proofed: tenants can rent more or less space in the same complex without changing address, moving equipment and disrupting staff. The rental agreement can simply be amended, as the legal terms tend to be shorter than traditional contracts.
There are still some employees who are happy with the work from home model. No one can put a positive spin on commuting but if travelling times are reduced that might help make returning to the office more appealing. Out of town all-inclusive office spaces are more likely to cut journey time than those bang in the middle of a city centre. The Aberdeen Energy and Innovation Parks are located on the peripheral areas of the city so quick and easy to reach. Traffic moves at a steady pace, so gridlocks are avoided.
For those who are still nervous about the health implications of moving back to a busy office, the safety of all-inclusive space has been assessed by experts in the field. Directions to improve sanitisation have included: personal protective equipment, single-use products, staggered seating, antibacterial gel stations, improved hand washing facilities, socially distanced layouts, improved air circulation and behavioural signage.
A gradual return to co-working can be implemented to make the transition easier. A company can look at renting space that accommodates a proportion of their work force at any given time allowing for some days to be worked at home.
If all-inclusive office space in Aberdeen seems a good fit for your company be reassured: turnaround times for flexible office premises tend to be much faster. You can sign a contract and move into a fully functioning office in a matter of weeks. Once you have a short list of working spaces, go ahead and schedule a time to tour the premises. Establish whether you can visualise your team in the environment and get a sense of the community your business will be part of.
Aberdeen Energy and Innovation Parks are established players in this market. Come along and see for yourself what we have to offer. We would love to welcome you for an informal chat over tea or coffee so that we can show you why many innovative and successful companies have chosen to base their team here.