Are Coworking Spaces The Future Of Office Space?
Offices have been the source of much speculation and debate in the last three years and, as yet, it is not clear if workers will ever completely return to a predominantly office-based way of working.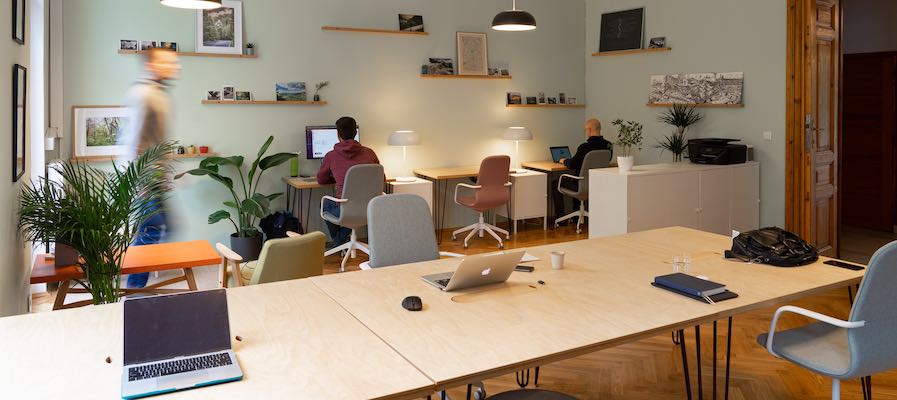 Before the pandemic, if you can remember that far back, coworking was booming, with new spaces opening in cities around the world. The USA was a pioneer in the concept with New York and San Francisco in particular having thriving communities of freelancers and creatives in quirky buildings dedicated to collaboration. Asia soon caught up and overtook in terms of the number of coworking spaces, motivated by the high numbers of start-ups in India and Hong Kong for example.
In the UK London led the way; concentrations of coworking spaces sprouted rapidly in Shoreditch and other up-and-coming neighbourhoods associated with the tech and creative industries. While the boom may have slowed, demand for flexible workspace is still on the rise overall, enhanced by large companies like Curry's relocating their entire Headquarters to a flexible workspace.
However, since lockdown, Manchester and Leeds have seen much more rapid growth in the demand for flexible workspace, driven by start-ups and tech companies as well as the migration of employees from London to regional hubs. (Source, Instant Group, UK Flex Market Review)
Why The Rise In Flexible Space?
Businesses are having to rethink what the workplace looks like as their teams continue to resist returning to the office full-time. Research earlier in 2022 by insurance broker, Gallagher, indicated that a third of the workforce has not returned to the office at all, many through choice. A large number of staff have adjusted well to remote working and enjoy the additional leisure time freed up by not having to commute every day. By September 2022, an average of only 30% of employees were in the office on any given day and that was the highest it had been all year. Mondays and Fridays are, unsurprisingly, the least popular days for being in the office.
Managers, however, are left with the challenge of encouraging people to come back in to benefit from the collaboration and creativity that comes from unplanned interaction. The trouble is, when team members do come into the office, they find it deserted and depressing, which discourages them from making the effort. Research by Gartner backs up the case that without the benefit of interacting with other people, a trip to the office is merely disappointing.
So do business owners continue to pay for the rent, rates and heating bills for offices that are only half occupied or is it time to look at an alternative model?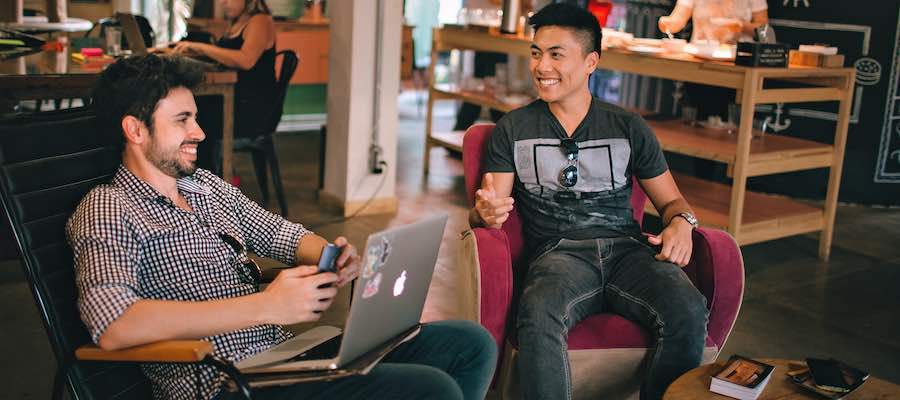 Hybrid Working
Reactions to the "new normal" have varied from companies (Yelp and TaskRabbit in the USA for example) closing all their offices to bosses insisting on people being in the office. The latter can often backfire, with employees leaving rather than giving up their flexibility. According to Gartner, "Flexibility is seen not as a perk, but as a right." While recruitment remains difficult, workers are in a position where they can make these demands, but if unemployment rises and the labour market contracts, power will move back towards employers and staff may no longer have the luxury of calling the shots.
A hybrid approach seems to be the happy medium for most, but even then the number of days spent in the office is up for debate. Research in April 2022 by Harvard Business School suggests that as little as one day a week in the office may be the optimal number.
Workplace Inequality
Before we all rush out of the office, there are a few dangers to be aware of. Unfortunately, remote working can exacerbate inequalities at work and can affect promotion prospects.
According to a study by team communications app, Slack, there is "growing awareness among executives of the risk of proximity bias, or favouritism towards colleagues who work together in a physical office."
It is therefore vital to have hybrid working policies and rules in place to minimise any discrimination, intended or otherwise, that could occur with new working practices. Having a policy can iron out issues which lead to tension and resentment. For example, there are stories of workers being forced to go back to the office while their managers remain at home.
It's also important to think about new employees, particularly those who are young and at the start of their careers. Without prior workplace experience, they may be missing out on learning vital skills that the rest of the team take for granted. It is also harder for them to learn from their peers if they don't spend much time with them, particularly if they have never met. Don't underestimate the benefits of picking someone's brains in an informal way.
Remote Working Disadvantages
While we are hearing a lot about the people who prefer remote working, it's not for everyone. A survey in 2021 indicated that 81% of under-35s feared loneliness from long-term home working.
There are a number of reasons for their concerns. Many of this age group live alone and rely on work for social interaction. They may also lack a suitable space in their homes for working, which could affect their productivity as well as their mental health.
Rising energy bills may also mean that lower paid employees could be working in chilly homes rather than enjoying the warmth of an office.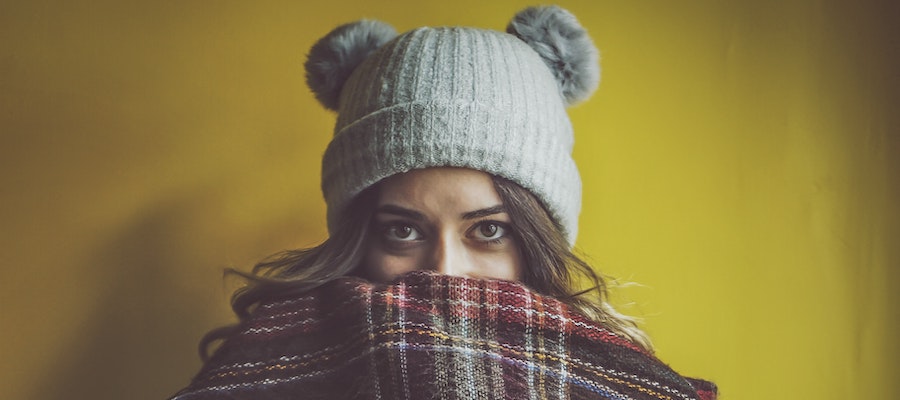 Flexible Workspaces Could Be The Answer
So, is there a hybrid solution that keeps everyone happy? According to the BBC several companies are updating their offices to suit new working models, with team areas, collaborative spaces and better technology for video calls and presentations. Staff are encouraged to work from home when they have to concentrate on complex tasks and come to the office for collaboration and to combat the isolation of working alone.
However, smaller businesses may not have the luxury of wholesale transformation of their offices, and so, for them, flexible packages may well become the norm. The use of coworking space is familiar to freelancers and entrepreneurs who need to move their business out of their spare bedroom into a more professional environment, with all the networking opportunities that go along with it. But SMEs can also benefit from the versatility of coworking.
Coworking Anywhere
If workers are scattered geographically, let them pick a coworking space closer to home so that they can benefit from high-speed internet, warm, well-lit spaces, printing and meeting rooms while avoiding loneliness at home. With the increase in digital nomads, working from anywhere in the world is becoming more common, and so a professional workspace in another location can be a huge benefit to these adventurous employees.
So Where Are Coworking Spaces Going Next?
The frequently quoted prediction that the number of coworking spaces worldwide is expected to exceed 40,000 in 2024 comes from a 2020 study, so we are yet to see if that figure is realistic, but the consensus is that the industry is still expanding.
The profile of coworking space users is likely to change from predominantly freelancers and digital nomads to encompass a broader mix, although Generation Z, with their love for travel, freedom and work-life balance, are set to continue the nomadic trend for some time to come.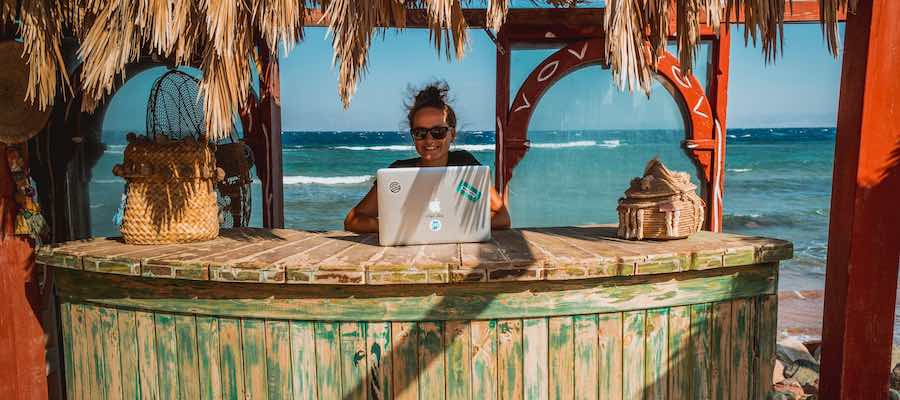 Flexibility For Tech Companies
However, it's technology companies that are currently generating much of the business growth in the coworking sector. Many of these businesses have employees and contractors scattered across the globe and therefore need a relatively small headquarters with a larger number of flexible spaces for remote employees to use. They also like using coworking spaces rather than private offices as it gives their team members the opportunity to collaborate with startups and entrepreneurs to ensure that they understand their challenges and gain valuable feedback. The likes of Microsoft and Meta are known to be using a range of office options including taking large numbers of desks in coworking spaces.
Collaboration Opportunities
Another trend is the specialisation of coworking spaces in specific niches or sectors. As well as the tech industry mentioned earlier, it is possible to find spaces where artists or creative people can inspire each other, spaces dedicated to not-for-profit organisations, female only spaces and wellness spaces for practitioners whose services complement each other such as yoga, massage and therapy.
Sustainability
Green credentials are becoming more important, with many clients checking out the environmental policies of offices before making a decision. Energy and water use, the reduction of waste and the commitment to minimising environmental impact are all going to increase in significance in the coming years. Using coworking spaces can enhance a company's ESG policy if it enables employees to reduce the length of their commute. Inclusion and diversity are also topics that need to be taken into account and a robust policy is going to be essential.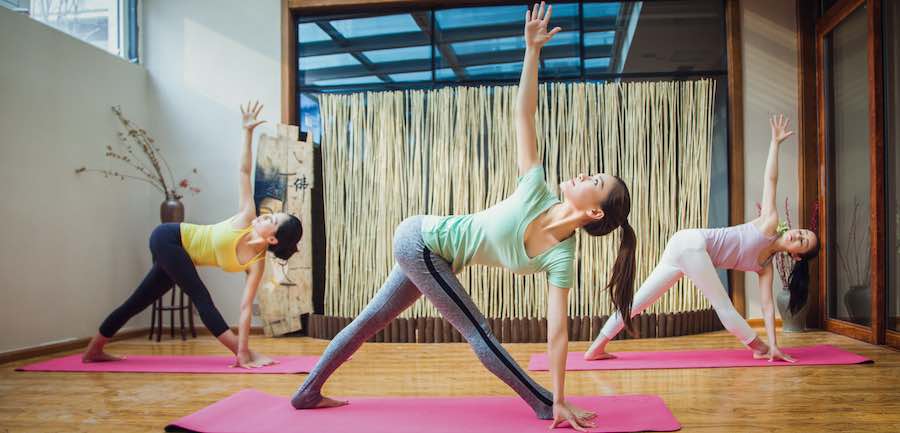 Additional Services
Many coworking spaces are adding a wide range of extras to the services that they offer. These can include:
Networking, professional development and mentoring opportunities such as events and talks.
Yoga, pilates and mindfulness sessions
Sound booths, recording and editing suites
24-hour access
Pet-friendly policies
Member benefits including discounts for local shops and restaurants
Keeping Your Options Open
For the best of both worlds, companies may prefer a totally bespoke option, with serviced office space on a flexible lease, allowing them to upsize or downsize as required, topped up with coworking space in the same premises and in other locations near their team members' homes.
At AEIP we can cater for all eventualities. Our bright, lively coworking space is available for sole traders or remote workers needing human contact, and alternatively can be used in conjunction with one of our contemporary serviced offices, available on very flexible terms.
It is not yet clear if coworking is the future, but it looks as though it will have a growing role to play as companies figure out their ideal hybrid working models.