How To Improve Your Office Space
The average worker will spend over 3,000 days in the office over the course of their lives and over 5 hours a day sitting at their desks. It's therefore not surprising that the office environment is such a major influence on productivity and overall workplace wellbeing.
Ideally, team members should feel motivated, creative and energised at work, while at the same time being able to remain focused. They need to be able to work alone to get their jobs done and in collaboration with others when needed. There are a number of ways to improve your office space to help achieve the right balance.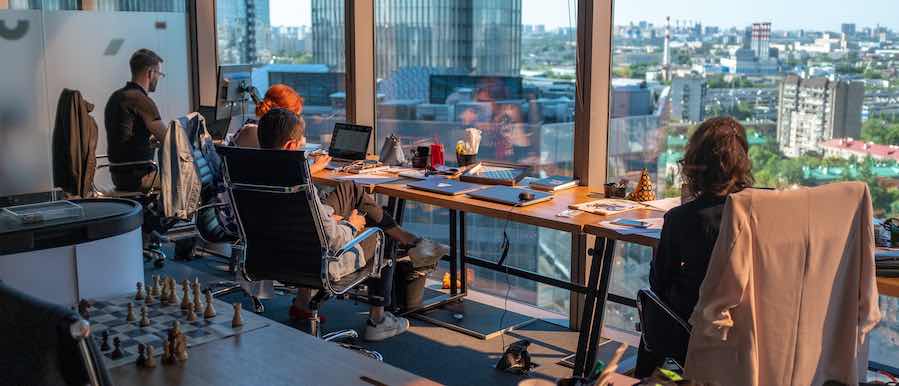 Maximise natural light
A survey by American firm Future Workplace found that access to natural light was the most important workplace attribute for employees, helping with mood and energy levels. Another study shows that natural light improves health and wellbeing, reduces eye strain, headaches and drowsiness.
If you can arrange your workplace so that everyone can see a window, and is exposed to some natural light during the day, you are likely to see an uplift in wellbeing. However, remember to make sure that they can still see their computer screens properly. You may need to install adjustable blinds to avoid glare when it is particularly sunny.
Ergonomics
If you are spending over 5 hours at your workstation you want it to be comfortable at the very least and beneficial for your body if possible. Check the heights of desks, chairs and monitors to make sure that they are not going to cause any aches and pains. Workers should be able to reach their mouse easily with their arm at a right angle, the top of their monitors should be at eye level and their feet should be flat on the floor.
Consider providing standing, or adjustable height, desks for those who prefer to stand for all or part of the day. Standing is helpful when dealing with back pain and can also improve productivity for some people. Standing meetings can help reduce the amount of time spent sitting during the working day, with the added bonus that they tend be shorter than traditional seated meetings.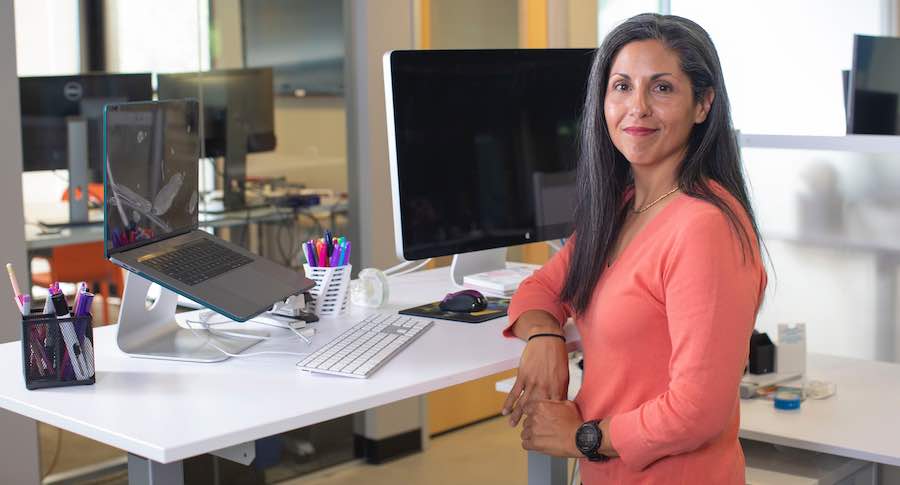 Colours
If you have the opportunity to decorate your office, think carefully about the colour scheme. While working in a plain white or beige environment isn't going to offend anyone, adding a splash of colour can change the mood. Traditionally green makes a space feel calmer, blue makes it more productive and yellow and orange create optimism and creativity. Different colours can be used to set the tone for different areas within your space, or to reinforce your corporate branding.
Meeting and Collaborating
While the majority of offices are open plan, most businesses also need a range of separate spaces. For example, some of the management team might need a private office for confidential conversations, and you will almost certainly need one or more meeting rooms. These may need to be equipped with video conferencing facilities.
You may also want separate collaboration areas where people can get together to brainstorm, create or plan in a relaxed environment. Take inspiration from some of the innovation rooms in large tech companies, with swings, lego, aquariums, table football or even napping pods!
Quiet zones for thinking or making calls can also be useful if an open plan space tends to be noisy.
In times of social distancing, introducing separate areas could be essential to ensure that your team feel safe at work.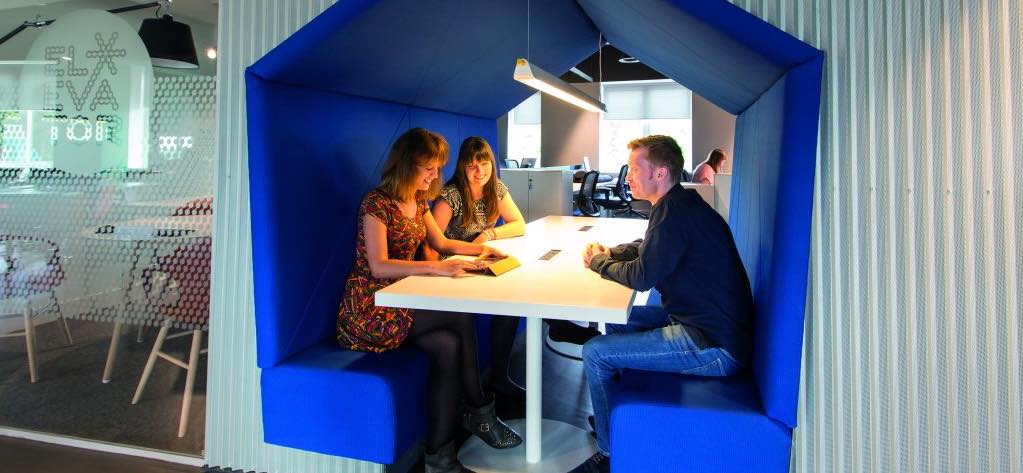 Hot or Cold
Unfortunately, there is no easy solution to the age-old conflict over the temperature in the office. It has been proven that because women have lower metabolic rates, they need their workspace warmer than men do, explaining why the females in the office tend to be wearing coats and gloves while the males are comfortable in t-shirts. Some studies show that cooler temperatures make workers more productive, and others show the exact opposite, which does not clarify the debate.
Letting people choose whether they sit near a heater or a window may be one solution, as is introducing more personalised heating control for different areas of the office. Otherwise, the temperature will have to remain the decision of the majority.
As with most office decisions, involving the whole team is likely to have the most positive outcomes. Ask for input, find out how people prefer to work and identify the issues that are currently holding them back so that you can make the best choices for productivity as well as wellness, staff retention and future recruitment.