How Do Shared Office Spaces Work?
There is plenty of information out there about shared office spaces. It is difficult to take it all in and choose the route that suits your organisation and workers. Here, we are going to break it down for you: helping you decide which is the best way forward for your business needs.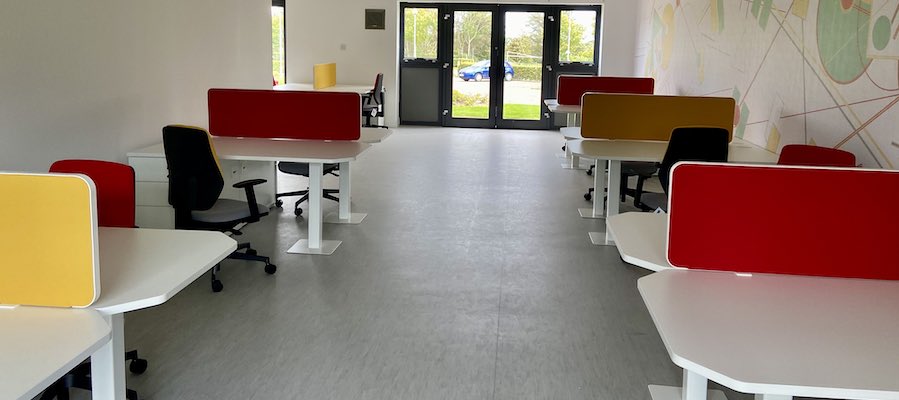 Coworking Spaces For Ultimate Flexibility
Basically, there are two paths you can follow. There are coworking spaces or serviced offices. Firstly, let us look at coworking spaces. Co-lab, Aberdeen is an inspiring new space where you rent desks alongside others in a bright and stylish environment. The desks can be yours on an ongoing basis or they can be different for each visit. Hot-desking can be the most economic way of renting space.
If you choose to rent the same desk each time, you are given private lockable storage. Yet the hot desk option gives you the choice of using either the Energy or Innovation Parks depending on what your business needs require. You have ultimate flexibility. When choosing either a dedicated desk or our flexible hot desk option, both come with reception services and kitchen facilities as standard
Both options represent an easy way to manage your outgoings. Your regular business costs are covered. Electricity, insurance, superfast broadband, cleaning, car parking (with electric vehicle charging points), furniture, kitchen facilities, repairs and any other service charges are included in your upfront charge. If you do happen to be lone working your security is taken care of with CCTV presence, 24hr access and a manned reception during standard business hours. If you would like to welcome business associates to collaborate on projects, meeting rooms can be hired at 25% off their regular fee. If you added cycling to your list of interests during lockdown, it is possible to continue embracing a greener way of travelling to the office as bike lockers and shower facilities are on site.
Still looking at managing your costs, you might like to consider outsourcing other office services to Aberdeen Energy and Innovation Parks. Use your staff to develop your business and ours to take care of the some of the administrative tasks, catering, post, childcare, dry-cleaning and recycling.
Whether you decide to hot-desk or hire a dedicated desk, working alongside others maximises networking and collaboration opportunities. It cannot be denied that the community feeling in our coworking spaces also makes it perfect for remote workers who have missed this aspect to working in an office.
Removing your workspace from your home can give your workday more structure. No more shuffling to the laptop in your slippers. When you are working from home it is hard to resist checking your emails and to make sure you switch off from work mode. This results in a dip in motivation and the work-life balance is difficult to achieve. You can renew your energy and productivity by renting coworking space.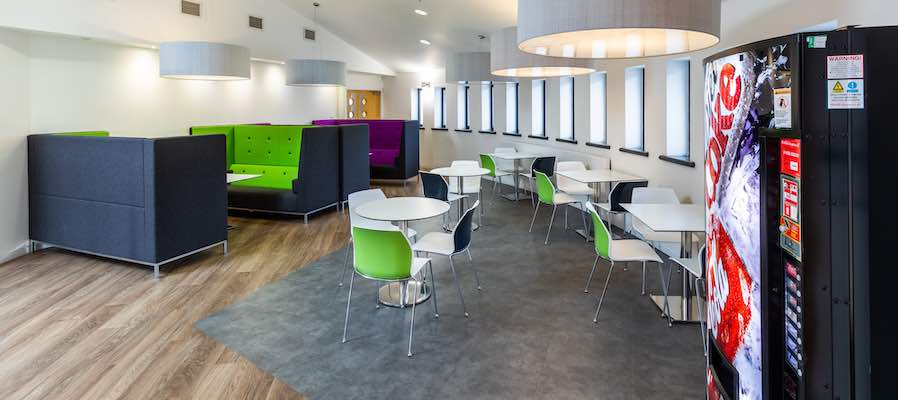 Your Own Space With A Serviced Office
The Aberdeen Innovation and Energy Parks are a vibrant place to rent coworking space. Yet, you may prefer your company to have its own constant space, which remains yours, from visit to visit. So, let us look at renting serviced office space.
This is not only the preserve of the larger company. A two-person start-up can be accommodated and, if your business growth is rapid, you have the flexibility to move to a larger office without being tied to a lengthy contract.
Another clear benefit is that you can have your own branding, furniture and equipment in the office on an ongoing basis. You still benefit from the services included in a coworking space agreement, but your company can have its own unique identity in the space. This can reflect your aims and ethos to project an unparalleled professionalism to your staff and associates. In a competitive marketplace, it may be just what your brand needs to stand out.
Aberdeen Innovation and Energy Parks can work with you to evolve your own décor and style in the office space. Our fit-out packages can include designing your office, planning the space and preparing the scope of works. We can help you right up to managing the tendering process and project managing the final works.
Opportunities to network and collaborate are not lost, if renting a serviced office is the course you are thinking of following. Serviced offices can be home to a varied portfolio of businesses. Aberdeen Innovation and Energy Parks are home to sector leaders and well-known brands. This thriving business community consists of over 80 companies and 1,800 people making the opportunity to network boundless.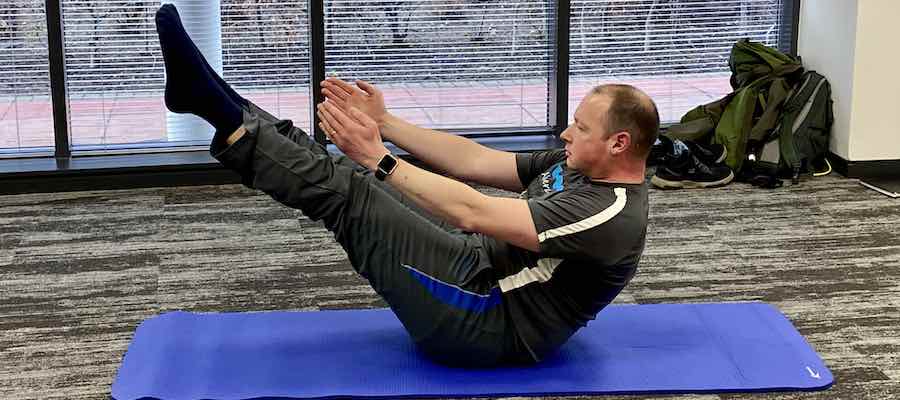 It also makes the Parks the perfect environment for socialising and the formation of potential friendships. With shared café areas and breakout spaces you are likely to meet fellow co-workers; events or fitness classes might be organised at your site. If not, why not get out there and plan something yourself. If it is an activity that you are keen on, you are bound to meet like-minded souls.
How about outdoor pursuits? Walking meetings continue to be popular and the landscaped and leafy spaces, surrounding each Aberdeen Innovation and Energy Park, is the perfect environment for a business stroll. The positive emotions linked to walking outside in green spaces have been shown to boost your attention span. This is definitely advantageous when tussling with a complex problem in your company or coming up with interesting ideas to boost productivity.
Lockdown saw huge restrictions placed upon our lives but, as we see commerce adjust to a new normal, renting a shared office space can provide your workers with networking opportunities galore. This will benefit both your business and their wellbeing. A win-win situation if ever there was one.