How to Find Workshop Space to Rent
Renting a workshop for your business is a difficult and complicated task, but it can be made easier with a little thought about what exactly you need before you start looking for premises. By scoping out what the space will be used for, and the features that are most important for your business, you will be able to narrow down the options and save yourself time by only viewing those spaces that are going to tick all, or at least most, of the boxes.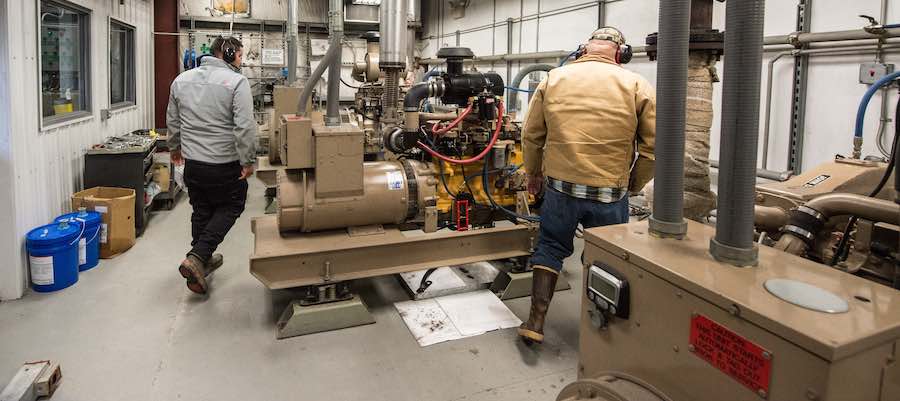 Benefits of A Dedicated Workshop
In many cases a business will start out in someone's garage or spare room while they build a customer base. It is a big step but there is definitely a point when the lack of space and facilities will start to hinder the growth of your venture. Having a dedicated workshop space can benefit any business, regardless of whether it's high-tech engineering or artisan crafts as it gives a much more professional impression to customers and it becomes easier to attract staff to help the company grow. It also separates work from home, potentially preventing the owner from burnout or conflict. Workshops tend to be noisy and dusty, so keeping the mess out of your house in a purpose built industrial unit can take some of the pressure off your home life.
When you are searching for a workshop, the two most important factors to take into consideration are the size of workshop space you need and where you want to be located. Once you have figured those out, you can narrow it down further by looking at facilities, services and amenities.
Size of Unit
Deciding on the size of the workshop you need is always a case of weighing up the desire for lots of room to work in against the cost of renting floor space.
However, there are certain legal requirements that you need to take into account. According to the HSE, the minimum space per person is 11 cubic metres but workrooms may need to be larger to provide enough free space to allow people to get to and from workstations and to move within the room, with ease.
If you have large machinery then consider how you are going to move around and access all parts of the room safely and comfortably as well as reach all parts of the equipment for maintenance or repairs.
It's important to look ahead too. Even if you are a small business right now, is that still going to be the case a couple of years down the line? If you can afford to rent a slightly bigger space than you need right now you will have more scope for expansion later. If not, then ask the landlord if there is the option to move to a larger unit without penalty if you acquire more equipment or employ more people in future.
As well as space for your equipment, bear in mind that you will need some sort of office set up, whether that is a separate room or quiet space for making calls and dealing with admin and invoicing or just a desk and a computer in the corner. You may also need a storage area for materials or spare parts. Never underestimate the benefit of separate storage when it comes to keeping your workshop tidy.

Location of Workshop
Deciding where to base your business is more complicated than just finding the industrial unit closest to your home. You need to think of other team members too, those who currently work for you and those who might join you in the future. Having a beautiful rural setting may be lovely right now but may not help you attract the right sort of employees when you want to expand. Think about how easy it will be to get there at peak hours, by road or public transport. Also, remember to check if there is enough car parking and if it is free.
These considerations also matter if you are likely to have customers visiting your premises. Make sure that they can find the location easily without additional explanations or complex directions, and the first impression given by your building and its surroundings will feel help them to feel welcome and at ease when they arrive.
What about the rest of your industry? Are there certain areas where similar businesses tend to cluster? Or will it be helpful to be near to significant suppliers or major clients
Logistically, do you need to be close to a harbour, station or airport to reduce the time and expense of deliveries? If you have large, bulky equipment, will you need easy access to a major road?
Find Your Perfect Workshop
When you start searching in your chosen locations for a workshop of the right size you will also want to look for features like 24 hour access and CCTV as well as nearby amenities like cafés, childcare and electric car charging points.
What about deliveries - how easy is it to find when you are receiving parcels? What about when you are delivering products to your customers? Can items be moved out efficiently? Do you need a ramp or large doorway to move equipment out and into a van? Do you need a ground floor space to avoid stairs? Many workshops will have loading bays and roller shutter doors so be clear about these from the start if they are essential to your operations.
Cost
The cost of the rent is likely to be the deciding factor if you have more than one unit that ticks all the other boxes. Aberdeen has a reputation as an expensive place to do business, so shop around and see if there are any deals available. Looking outside the immediate city centre will help if your budget is tight but stick to areas with good transport links, and avoid narrow country lanes if you want easy access for distribution. AEIP's Bridge of Don business parks are close enough to Aberdeen city centre to be convenient but benefit from parking and accessibility from major arterial roads.
Flexibility
Finally, alongside the price, a lease with flexible terms is essential if you are starting out, as it reduces the risk of taking on a major commitment. Check what the options are, and if there is a minimum term. If so, find out what happens if you need to move out of the space early. If you can find somewhere with a more tailored approach, you'll feel more relaxed about taking the leap. And if the business goes from strength to strength and you need to move to a larger space, can they accommodate a request to upgrade?
Arrange a Viewing
The best way to decide on your new workshop is to arrange a viewing in person, experience the commute for yourself, suss out the parking situation and see how the space meets your needs. At the same time you can meet the building manager and ask about the terms and the packages available. All that's left to do after that is to make your choice, arrange to move in and watch your business grow!