Serviced Offices – What To Expect From Your Landlord
You are aware of the positive buzz surrounding serviced offices. You have thought it over and decided it is the perfect solution to your company's needs. But, how do you know what questions to ask when you are viewing an office facility? Here are some important points to guide you on what you should expect from your new office space and landlord.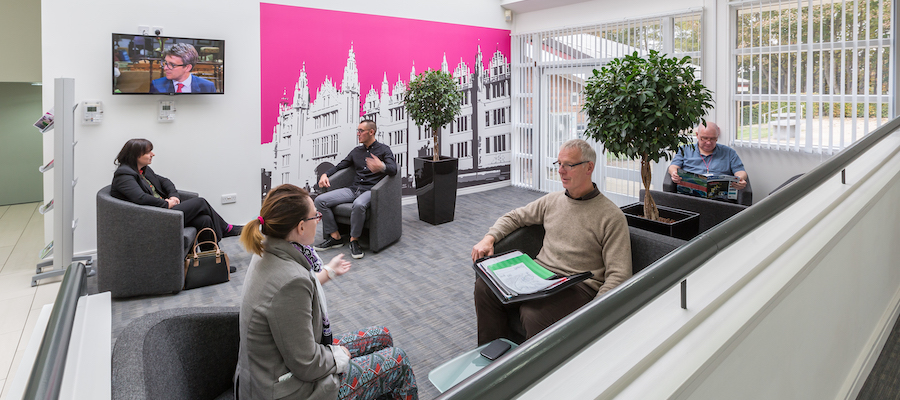 All Inclusive Office Rental
To give you an idea of what should be included in your rental package, at Aberdeen Energy and Innovation Parks a serviced office rental agreement includes car parking, superfast broadband and the use of meeting rooms. Your office will be furnished and the electricity, insurance and cleaning bills are covered. A professional image is reflected by the high standard of amenities.
Colleague safety is a top priority with security patrols of the site and Covid compliant measures in place. The flexible working hours you enjoyed at home can be continued with twenty-four hour access to the building.
If you are looking forward to hosting associates again, it is worth asking if kitchen facilities are included and are there cafés on site. When you know what is included in your monthly payments, it is much easier for the accounts team to budget long term.
Over the course of the pandemic, working practices have changed beyond recognition. Those businesses that have continued to be successful have adapted rapidly to changing business climates. This flexibility is at the heart of renting a serviced office space and, when comparing different facilities, evaluate how flexible your contracts can be.
Is it a simple process to upscale to a larger premises or downsize if that what is necessary for your business to flourish? With Aberdeen Energy and Innovation Parks, either scenario is possible. You only need to give one month's notice. Contracts can be as brief as a month long or extend all the way up to ten years. Try and establish with present leaseholders if their landlords work with them to find solutions in tough business times. During the height of the pandemic, Aberdeen Energy and Innovation Parks helped companies find ways to ride out the wave of uncertainty.
Flexible Working Options
Another flexible option is coworking space with rentable desks. Getting work out of your home gives your day structure and the potential to collaborate with other coworkers. Making the leap to return to an office can potentially energise your operations, leading to a fresh perspective and business-boosting networking.
If it is solely the prestigious business address you need, Aberdeen Energy and Innovation Parks can provide this too with virtual office facilities from only £35 per month. If you occasionally need to be onsite, a coworking space or meeting room can be leased on an ad-hoc basis. This grants you the ultimate in flexible working practices.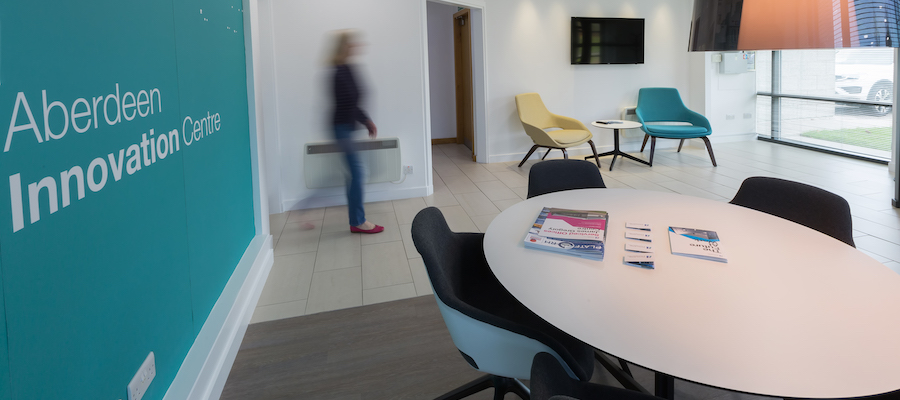 Serviced Office Refurbishment
A serviced office lease should almost be viewed similarly to a residential one. Ask the question if the offices are refurbished on a regular basis. What about breakages? Are repairs covered by your monthly fee? You should be looking for landlords that are available to respond to issues promptly. How they respond to your queries before they have signed an agreement may be indicative of how they will treat your company when you are tenants.
It is worth asking your potential site's current tenants about their experiences of leasing the premises to get a realistic picture of the service the landlord provides. For example, AEIP have an onsite management team and work to high service levels whatever the size of your operation. They can guarantee a quick response time leaving you to concentrate on your business goals as opposed to maintenance woes.
External facilities should also be well maintained for a smart, professional image. Shabby, buildings reflect a poor business image so look for tidy, fresh paintwork and clean external features. The grounds surrounding the Aberdeen Energy and Innovation Parks are beautifully landscaped and an ideal spot to hold walking meetings or take a well-deserved break from your desk.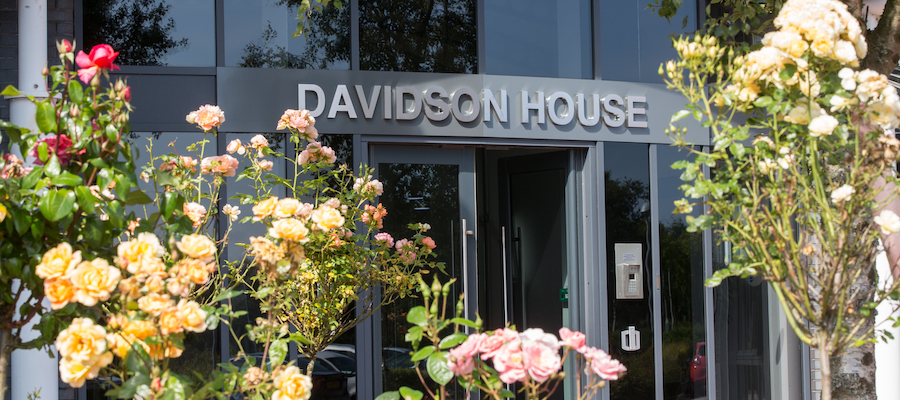 Green Office Space
Not only is greenery outdoors a boost, indoor plants have been shown to lessen the psychological and physiological stress of office workers. Research in Japan indicated that looking at a desk plant relaxed those in office buildings. The serviced offices of the Aberdeen Energy and Innovation Parks are surrounded by a host of both beneficial and beautiful plants and it is highly recommended that you bring your own greenery to complement it from the inside.
The carbon footprint of your potential office space is a vital consideration. Do the landlords include recycling facilities in your contract? Do they have measures in place to reduce the carbon footprint of the office space? And do they encourage active transport and the use of electric vehicles? The Aberdeen Energy and Innovation Parks have secure places to leave your bike, as well as lockers and shower facilities, giving you every opportunity to utilise pedal power. Charging points are located throughout the Parks for those ahead of the curve in embracing electric vehicles.
This recent period in our history has taught us the future may not always be certain. Flexibility is key to business survival and serviced offices offer a way of adapting to the economic climate. It is important to choose your site carefully and ask the right questions of a potential landlord. Aberdeen Energy and Innovation Park's Cherry Paton is looking forward to hearing from you.
Call 01224 933 004 / 07795 010 109 or email her cherry.paton@aberdeenenergypark.com