Exciting new chapter begins for ITI as stunning new Aberdeen base is revealed at Crombie Lodge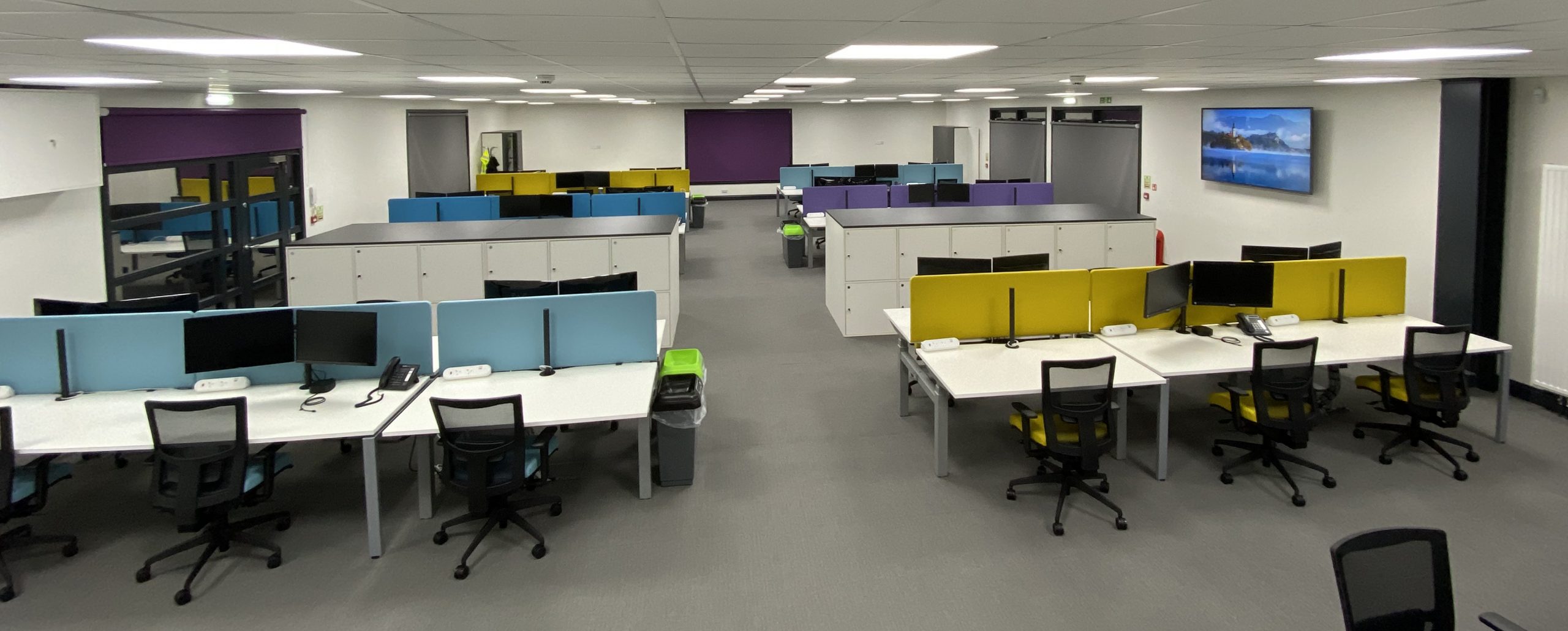 ITI Operations Limited has revealed its stunning, new and bespoke base at Crombie Lodge on Moorfield Group's Innovation Park, in Bridge of Don.
The systems integration specialist is expanding its Aberdeen operations having agreed terms in November 2019 for a 10-year lease on the 6,000 sq ft north wing at the modernised Crombie Lodge. ITI has been an occupier on Aberdeen Energy & Innovation Parks for 25 years and is relocating from the Technology Centre. The move sees the company's floorspace increase by around 50%.
Ronald Holden, Divisional Director of ITI, said:
"It is an exciting time for ITI and this move is in line with our ambitions to deliver transformation and innovation to our customers and enhance their future. Our Aberdeen operation has been expanding for several years now, meaning that we had completely outgrown our previous premises and needed to move. This provided the ideal opportunity to upgrade and relocate to a modernised location.
"We believe that Crombie Lodge will offer an inspiring working environment for our people once the regulations allow them to return to the office, and then a welcoming setting for our clients when we are able to invite them to visit.
"The relationship with Moorfield Group and Avison Young parks management team has worked really well over the years, so we were keen to remain with them. Their support to transform the Crombie Lodge facility to meet our bespoke requirements has really brought our vision to life."
Speaking on behalf of the parks' owner, Moorfield Real Estate Fund III, Hugh Canham, head of asset management at Moorfield Group, added:
"Crombie Lodge is an outstanding location, with the north wing designed specifically with ITI's business needs firmly in mind.
"We have a long-term relationship with Ronald and the team and it was a pleasure to work in partnership with them on the design and development of this outstanding new facility.
"Despite the challenging times brought about by the Covid-19 pandemic, we remain firmly committed to our ongoing programme of improvement and refurbishment across both parks."
In delivering this project, Moorfield and ITI worked closely with Aberdeen-based architect Cooper & MacGregor, a commercial fit-out specialist, to bring the vision to life. The stunning new facility has been custom-designed to ITI's specification and incorporates 4,800 sq ft of office and meeting accommodation, with the remaining space being used for test areas and storage.
The programme of works on the entire two-floor building has been completed to Grade A standard and includes upgrades to the exterior, along with the reconfiguration of the complete interior, including reception and shared areas. The 12,000 sq ft development incorporates the highest achievable sustainability and environmental standards.
Bob MacGregor, Director of Cooper & MacGregor said:
"Crombie Lodge was an exciting project to work on and the end result has produced a beautiful bespoke space for ITI. We set ambitious sustainability goals and completing the project efficiently and to the highest environmental standards was a key driver for both Moorfield Group and ITI."
Ronald Holden added:
"We would like to pay tribute to our customers, old and new, for their continued trust and loyalty which has helped us to grow and develop our business.
"These new premises will offer a more welcoming and modern environment for our customers once they are able to come and visit, and the increased space will provide the foundation for further expansion requirements as we continue to grow."
At the present time, ITI is following COVID-19 Government guidelines, with all those members of the team who are able to work from home continuing to do so.