Aberdeen Energy Park expansion land secures planning consent to deliver office, industrial & warehouse uses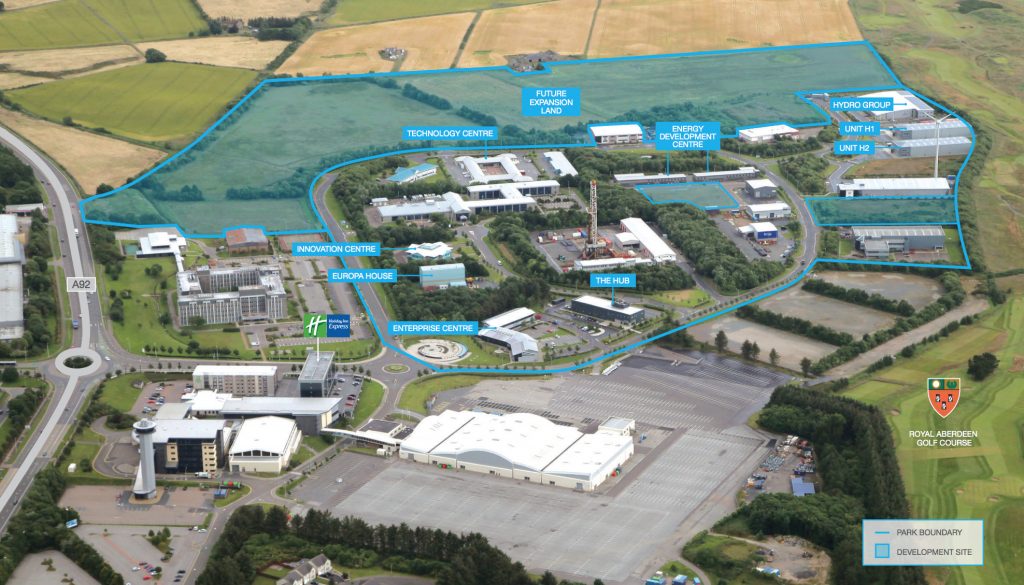 Aberdeen City Council has recently approved a Section 42 application, lodged by Buccmoor LP, to amend the use consent, associated with expansion land at Aberdeen Energy Park, Bridge of Don.
The expansion land at the Energy Park already benefits from Planning Permission in Principle (PPiP) to deliver 48,000 sq m (500,000 sq ft) of industrial, office and warehouse accommodation.
The amendment today means that the expansion land can accommodate use Classes 4, 5 and 6, with Class 6 use (storage or distribution) now unrestricted.
Speaking on behalf of Buccmoor LP, Steph Rennie, associate of Buccleuch Property said:
"With the benefit of this consent, we can now fully demonstrate to the market that the expansion land at Aberdeen Energy Park will accommodate office, industrial and distribution warehousing across Use Classes 4, 5 and 6.
"The quality environment of the park remains a key feature and we look forward to delivering bespoke solutions to occupiers, be it through site sales or bespoke development."
Mark Holmes from Moorfield Group (on behalf of the parks' owner, Moorfield Real Estate Fund III) added:
"We are very grateful for the ongoing support of Aberdeen City Council as we look to further develop both the Energy and Innovation Parks into a top business location in the North East of Scotland. This planning approval is a further boost and will widen the appeal of the park to a wider audience."
Knight Frank and Ryden advised Buccmoor LP. Eric Shearer, partner at Knight Frank, and Paul Richardson, partner at Ryden commented:
"As joint marketing agents for the Park, we are delighted that the application has been granted. It further allows us to widely market new development opportunities at this quality location, appealing to multiple organisations requiring large scale office or warehouse accommodation."
Buccmoor LP is a joint venture between Buccleuch Property and Moorfield Real Estate Fund III. As well as having sites for sale at Aberdeen Energy Park, Buccmoor is an experienced developer and can tailor bespoke packages to match occupiers' business needs.