Davidson House
Office Space
Bright, modern office space in a range of sizes, set in a landscaped environment, with easy access to Aberdeen city centre. Flexible terms and customisable units make it the perfect base for most business types.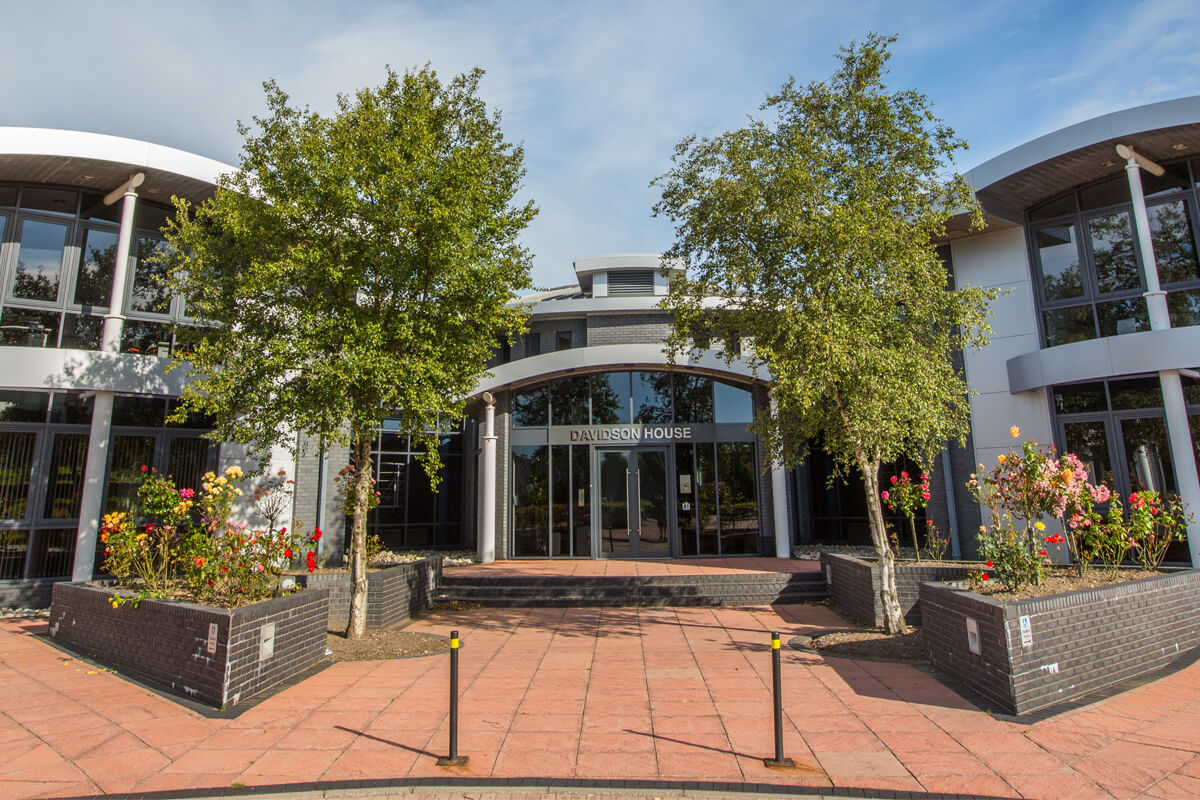 Customisable Office Space
to Make Your Own
Davidson House has the flexibility to adapt to most types of business. It consists of 5 wings around a fully refurbished, modern central core, with a range of spaces starting from 730 sq ft right up to 2,230 sq ft. Choose a longer lease for maximum stability or a shorter lease if you need a degree of flexibility built-in. All rental packages are tailored to you, so please talk to us about your requirements so that we can put together the perfect deal.
All the office units in Davidson House are unfurnished and tenants are free to decorate and adapt the space to meet their needs. We offer an optional, comprehensive fit-out service, to enable you to create the perfect workspace for your individual needs. From space planning and design services to project management of the tender and on-site phases, we can help you to transform our unit into an inspirational setting for achieving your business goals. If you require furniture, we can look after that too, supplying everything you need to create your ideal working environment.
Make An Enquiry
For more information or to request an informal chat and arrange a viewing at Davidson House, please click the link below and fill out the form.
Your New Research Lab
As well as office space, many units in Davidson House can be used as research laboratories ideal for Aberdeen's growing Life Sciences industry. The spaces can be fitted out as wet labs, dry labs, computer labs or as several individual laboratories, you can also add a separate furnished or unfurnished office for admin and management tasks. We offer a basic laboratory fit-out package suitable for Biological Safety Level (BSL) 1 and 2 labs and can also advise on the bespoke fit-out of more complex labs if required.
Focus, Collaboration or Recreation
Shared spaces in Davidson House include a bright, welcoming shared reception area which includes a coffee machine and shared seating area. Stairs and a lift lead to the spacious, colourful first-floor breakout area, recreation and collaboration space for relaxed meetings. A large multipurpose conference room with natural light and AV equipment is available to book for more formal occasions or for larger events.
The Innovation Park itself offers a peaceful landscaped environment with established woodland, picnic tables and attractive walking routes, an on-site nursery for infant and pre-school children, electric car charging points and covered bicycle storage.
Easy Access to
Aberdeen & Beyond
The centre has excellent car parking capacity for tenants and their visitors. It is close to the main A90 peripheral route and new Don crossing and easily accessible from Aberdeen city centre as well as the airport, Aberdeen Royal Infirmary and both universities.
More information on location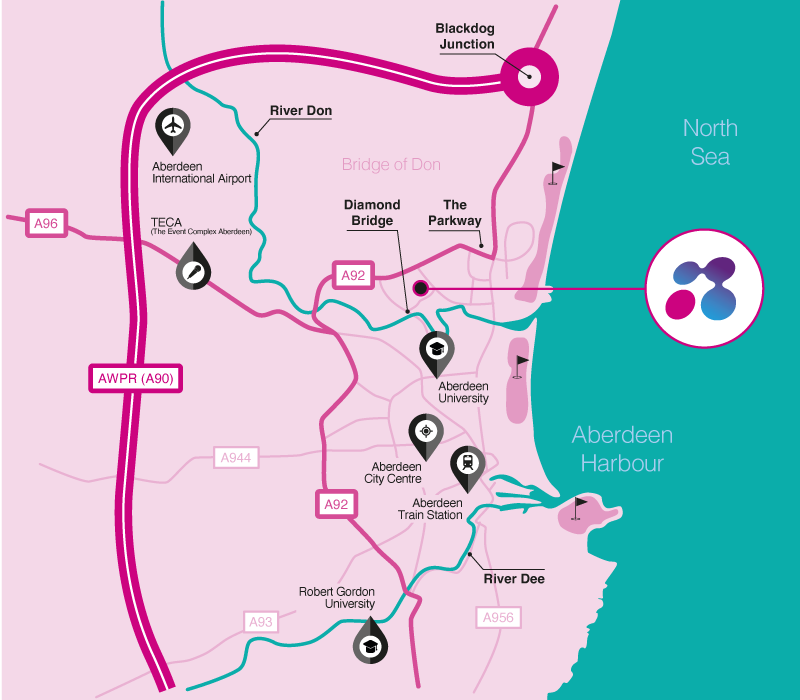 Any questions?
Request an informal chat or arrange to view our space at Davidson House by contacting cherry.paton@aeip.co.uk, call us on 01224 933 004 or fill in the form below and we will get back to you.